Hello!
It's Thursday so it's Project Share day. Every Thursday I share one amazing project created by each of my talented friends Jill, Verity and Gez. Please use the links to take a closer look at their projects and video tutorials.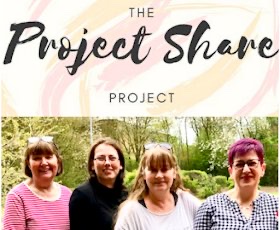 First up is Gez of www.nigezza.co.uk who has been making these beautiful tea bag gift packages…
Next up is Jill of www.paperdaisycrafting.co.uk with this stunning card…
I love the colour choice on this card and that embossing works really well with this technique. Jill has another coloured version you can check out on her blog and while you're there please watch her video tutorial too – CLICK HERE
And finally for this week, Verity of www.inkybutterfly.com created this gorgeous card for a recent colour challenge…
This is such a clean and crisp card, using some of my favourite dies too. Please find out all about the card by CLICKING HERE to visit her blog and watch her video tutorial.
I love sharing these awesome projects from Verity, Jill and Gez each week and I hope you're as inspired by them as I am.
Shop the products
I've listed a few of the products used in these awesome projects below. You can click on any of the links to visit my online Stampin' Up! shop. When you shop with me I'll send you a handmade card and handmade gift as a token of my appreciation.
Remember to use the current Host Code if your order is under £150 so that I can add in a free product to your thank you pack for the month – see the Host Code page for more details.
Happy crafting,
Heather x
Product List