Hello. As it's Thursday, that means it's time to share some fabulous projects from my team mates Verity, Jill and Gez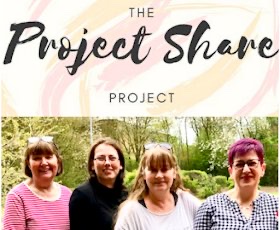 First up is this gorgeous clean and crisp Christmas card from Jill of www.paperdaisycrafting.co.uk
Please click here to visit Jill's blog post with the link to her video tutorial.
Next up is Gez from www.nigezza.co.uk with this awesome envelope mini album. One photo doesn't do it enough justice so I had to show you two…
You can click here to visit Gez's blog and then watch her video tutorial to see how this fabulous project was made and why.
Last but not least is my lovely friend Verity of www.inkybutterfly.wordpress.com with this amazingly beautiful Thank You card…
I love the layers on this card. Please click here to visit Verity's blog and read all about this project.
I hope you've enjoyed these projects and get as much inspiration from them as I have. I feel very grateful to know such talented ladies.
Happy crafting,
Heather x