As a demonstrator I was lucky enough to order some of the products from the 2018-2019 Annual Stampin' Up! catalogue before it launched on 1st June.  I took the opportunity to order the stamp and punch from the Delightfully Detailed suite.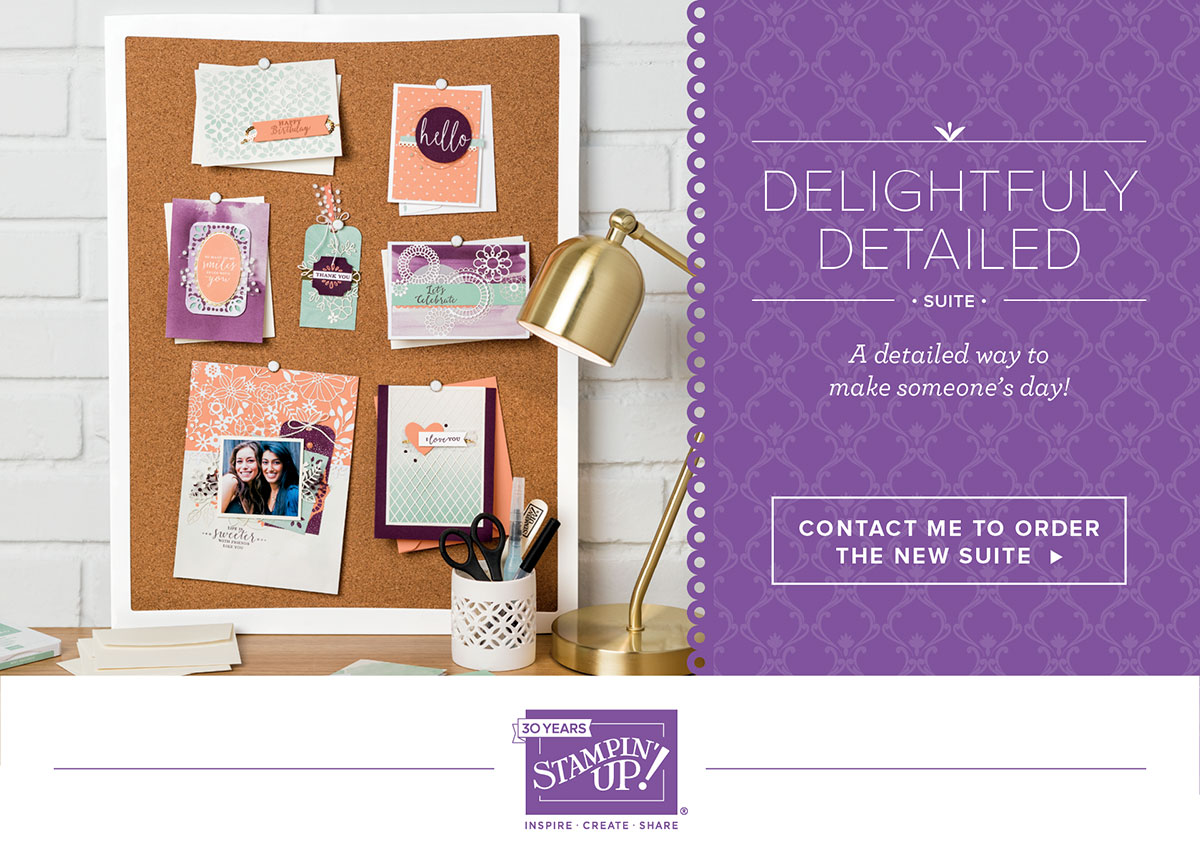 I used the punch in yesterday's Sticky Note Holder blog and you'll see the stamps in use in some other blogs this week (and probably for a long time to come as I love it!).
If you'd like to see more information about the whole suite why not watch this video from Stampin' Up!
These products are shown on pages 38 and 39 in the annual catalogue – if you don't have one yet, let me know and I'll pop one in the post to you (UK only – sorry!)
The stamp is so versatile and I reckon I'll be using the "Life is sweeter with friends like you" stamp for many gifts and cards in the near future.  That is just such a lovely sentiment; but then so is the one that says "So many of my smiles begin with you"
Come back tomorrow for a card made using this stamp set.
If you have any questions about this suite, or any other Stampin' Up! product please just let me know.  I would love to hear from you.
I've listed the products from this suite below and you can click on any of them to visit my Stampin' Up! online shop.
Happy crafting,
Heather x
Product List