I am loving the new 2018-2020 In Colors from Stampin' Up!, they're just so vibrant! I really thought I would miss Dapper Denim when it retired but actually I think I prefer Blueberry Bushel.
I've used the card and coordinating designer series paper to make this little holder for a sticky note pad…
The sticky note pad measures approx 3 inches square.  My card measured 7 and 3/8ths by 3 and 1/4 inches.  On the long side, score at 3 and 1/8th, 3 and 1/2 then 3 and 7/8th inches.  Fold at the middle score line and make 2 cuts from the edge to the next score line to form the pen holder part. Then glue together the bits I've highlighted with orange pencil in the following photo:
You can then glue in your sticky note pad and decorate the outside of the holder.
I chose to use the Blueberry Bushel designer series paper with Whisper White dots. This measures 3 and 1/8th by 3 inches.  I used the Just A Note stamp from Flourishing Phrases stamp set in Blueberry Bushel ink onto Whisper White card.  I then used the Detailed Trio punch in the top 2 corners.  I backed this with Blueberry Bushel card so you can really see the punched details.  Finally I added a slim mini pen to complete the set.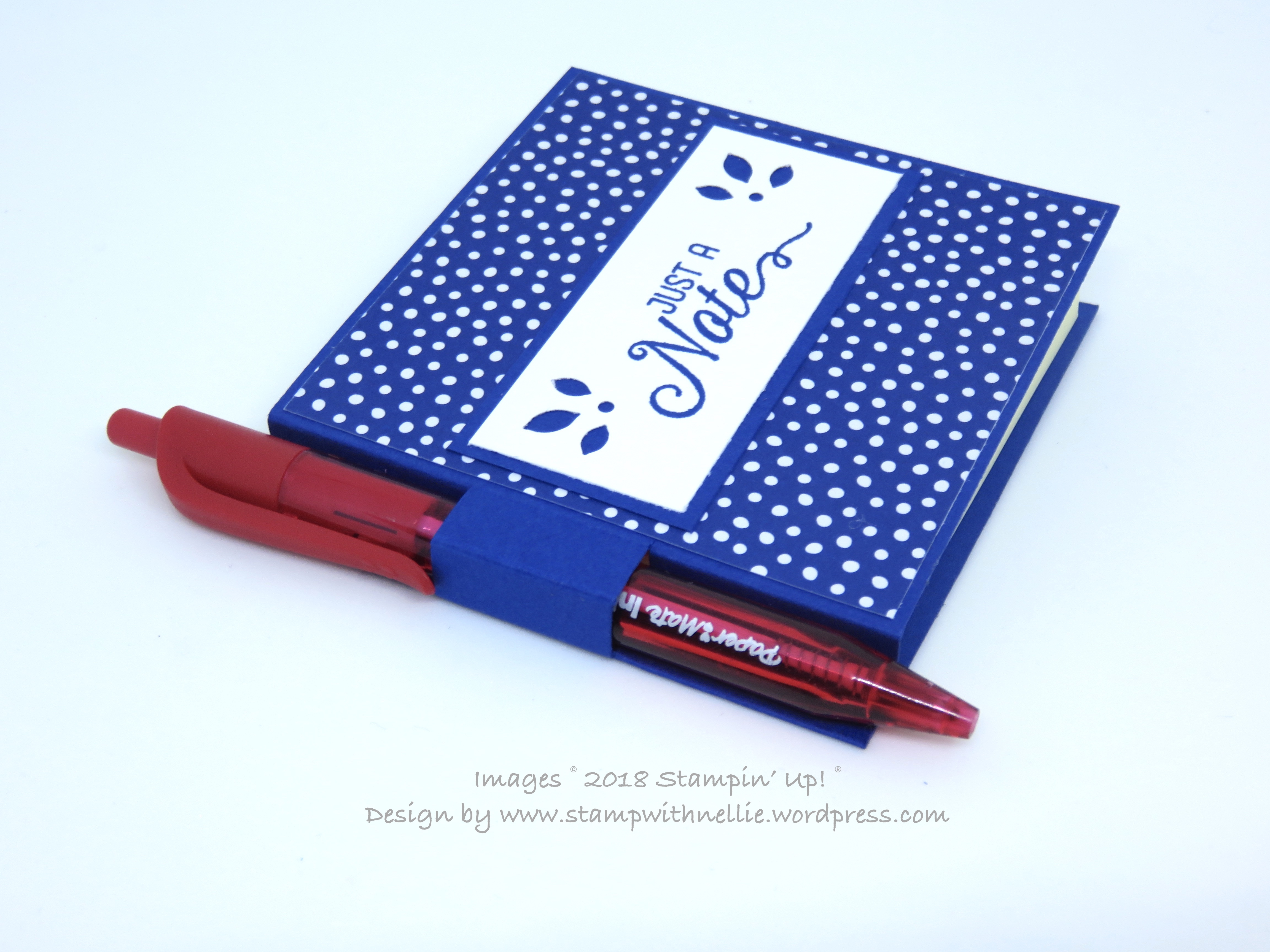 I hope you've enjoyed this project.  If you have any questions about it or the products I've used just let me know.
I've listed the products below and you can click on any one of them to visit my online Stampin' Up! shop.  Please remember to use my Hostess Code 2VG73GR2 for June 2018 to get an extra thank you gift from me in July 2018.
Happy crafting,
Heather x
Product List