Hello and Happy Hogmanay! (or New Year's Eve if you prefer)
Today I have the pleasure of sharing some more amazing projects created by my talented friends Jill, Gez and Verity.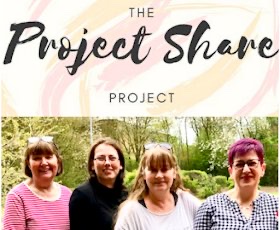 My first share for this week is this fabulous New Years card from Gez of www.Nigezza.co.uk
I love this new paper that Gez has used and how she's adapted the Quite Curvy bundle for this card. You can find out more about this card over on Gez's blog and by watching her video tutorial – CLICK HERE
New Year's Eve is a traditional time for looking back on the past year and Jill of www.paperdaisycrafting.co.uk has done exactly that by picking some of her favourite projects, including this card…
This is one of my favourites from Jill too! You can see the rest over on Jill's blog post by CLICKING HERE
The other thing we tend to do at this time of year is to look forward to brighter times and this card from Verity of www.inkybutterfly.wordpress.com certainly brightened my day when I saw it…
I love the sentiments on this card every bit as much as I love those bright flowers! You can find out everything you need to know about this card over on Verity's blog and by watching her video tutorial – CLICK HERE
I have loved being able to share lots of awesome projects and inspiration from Verity, Jill and Gez during the year and look forward to this continuing each week throughout 2021. We will also be sharing brand new projects for you on Saturday in our Project Share Blog Hop – don't miss it!
I've listed a few of the products used in these awesome projects below. You can click on any of the links to visit my online Stampin' Up! shop. Remember to use the current Host Code if your order is under £150 – see the Host Code page for more details.
Happy crafting,
Heather x
Product List