Hello! It's Thursday so it's Project Share day with my friends Jill, Gez and Verity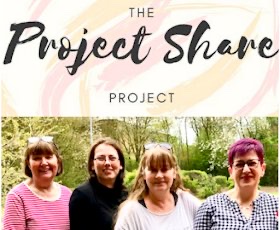 Jill of www.paperdaisycrafting.co.uk has created this simply beautiful clean and simple card…
This so striking! Please click here to pop over to Jill's blog to find out more and watch her video tutorial
Verity of www.inkybutterfly.wordpress.com has also made a floral card…
Please click here to visit Verity's blog to learn all about this stunning card and her beautiful colouring.
Gez of www.nigezza.co.uk was inspired by the Annual Catalogue to create this fabulous fun card…
Please click here to see Gez's blog post, to watch her video tutorial and to see her inspiration.
I hope you've enjoyed this week's inspiration from these 3 lovely ladies. I will bring you more next Thursday too.
Happy crafting,
Heather x