Hello everyone and a very Happy Christmas to you all.
I love our family Christmas meal for lots of reasons, the main one being the amazing people around our table. One of the other reasons is that I love Brussel Sprouts – yum! They always make an appearance on my plate at Christmas.
My husband HATES them but I reckon I might persuade him to eat these ones…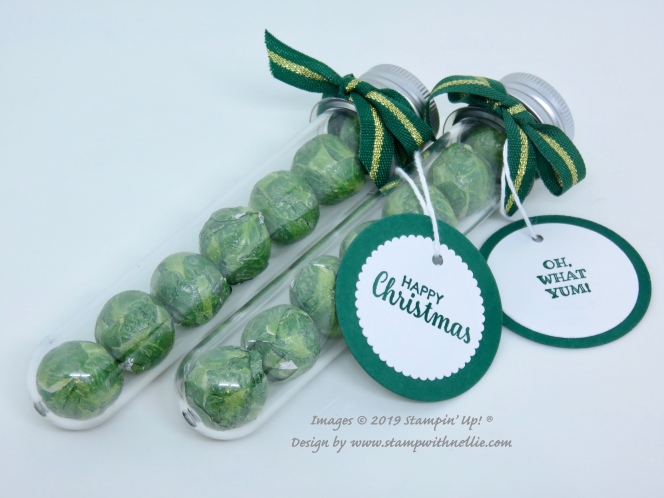 These are chocolate balls disguised to look like sprouts, lol. They fit perfectly into these test tubes bought online.
I used Stampin' Up! ribbon, card, stamps, ink and twine to decorate them as little stocking fillers.
Whether you love or hate sprouts (I don't think many people are on the fence about them!) I hope that however you spend today you have a fabulous festive time. Even if you don't celebrate Christmas I hope you will enjoy the time off work and spend it with those you love.
If today is a tough day for you, as it is for so many, I send you love and hugs.
Happy Christmas,
Heather x
Product List