Hello.
Firstly, I'd like to let you know that I have signed up as a Stampin' Up! demonstrator once again. I just couldn't live without that discount, lol. I also missed being part of the Stampin' Up! family.
I'll be updating my website to reflect my demonstrator status and any links I provide to Stampin' Up! products will take you to my online shop. I really would appreciate it if you chose me as your independent demonstrator.
As I've got admin work to do, today's blog post is a really quick and easy Trick or Treat idea…
I picked up these tubes of candy coated chocolates in a packs of three in Home Bargains (UK) and simply wrapped them with some Pumpkin Pie card that I'd drawn lines on with my Pumpkin Pie Dark Stampin' Blend. I then added some Basic Black card cut into triangles for the eyes and nose and a semi circle with notches cut out of it for the mouth. So simple!!
Now, I must confess that I've eaten the chocolates from one of the tubes so some people will get a Treat and somebody will get a Trick…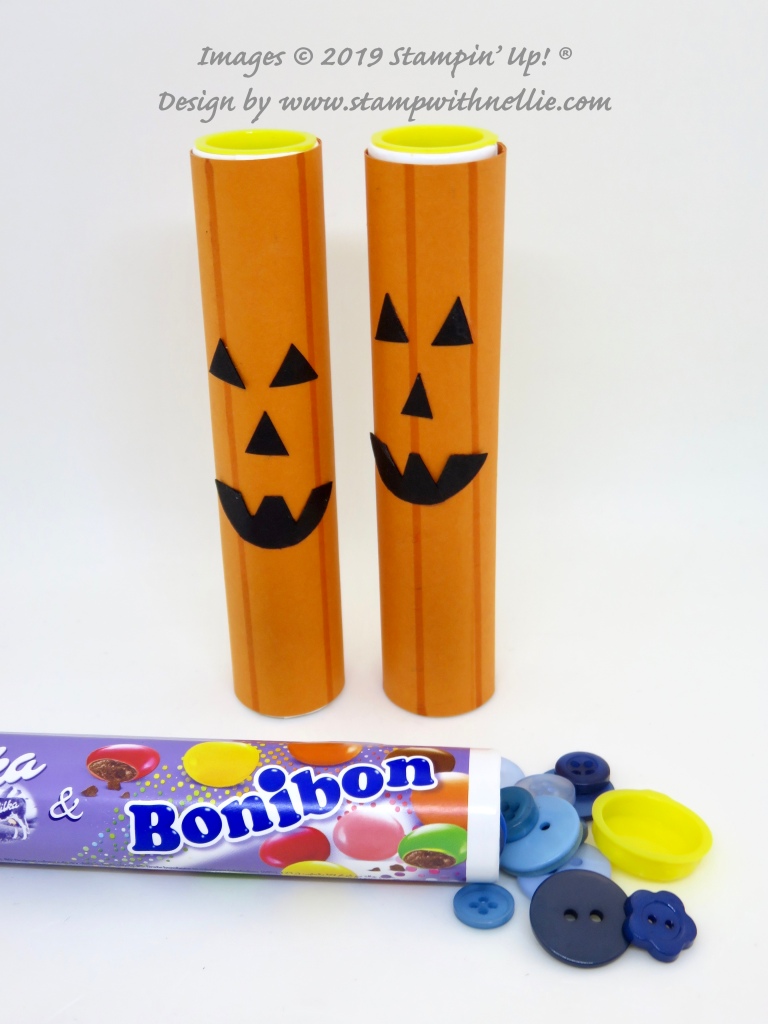 I will obviously make sure that the Trick goes to an adult or older child that won't be at risk of eating the buttons!!
I hope you've enjoyed this super quick and easy project.
I've listed the few Stampin' Up! products I've used below. You can now click on the links to shop with me. I'm really looking forward to being able to treat my Stampin' Up! customers each time they order with me.
If you have any questions about Stampin' Up! just use the Contact Me form to get in touch. I'd love to help.
Happy crafting,
Heather x
Product List