Hello and thanks for joining me. I thought I'd squeeze in an extra blog today and I hope you don't mind.
Although I no longer have a Stampin' Up! shop I thought you might like to know that there is now a list of retiring products that have been discounted – click here to check it out! Get in quick for a bargain as these products won't be around after 3 June 2019.
I also wanted to show you this pretty and feminine birthday card that I sent to a friend recently…
Happiness Blooms has been my favourite suite from the Spring/Summer 2019 catalogue and I reckon I've got more than my monies worth from it, especially the multiple packs of paper I bought. All of the designs are gorgeous so I've only got a few scraps of it left. You know I really like you when I use my prettiest paper for your card, lol.
My card base is Whisper White thick card measuring 21 x 14.5cm, scored and folded on the long side at 10.5 cm. I cut a layer of Calypso Coral card measuring 10 x 14 cm and then a piece of Happiness Blooms designer series paper measuring 9.5 x 13.5 cm. I then added a piece of the Calypso Coral paper from the Subtles collection designer series paper pack that measures 3 x 13.5 cm. Before adding these layers to my card base I wound a piece of Calypso Coral satin ribbon around it, securing it to the back. I then added a fake bow made from 2 other pieces of the same ribbon – I find that SO much easier than actually tying a bow for real.
I stamped the sentiment from the Perennial Birthday stamp set that is thankfully carrying forward into the new 2019/2020 catalogue. I used Calypso Coral ink onto Whisper White card and cut it with my Everyday Label punch. I used the punch on Calypso Coral card too and then cut it in half to added to the back of the stamped one.
I used the Bitty Blooms punches (which sold out ages ago!) to create those pretty little flowers and added Happiness Blooms Enamel dots to the centres of the flowers
I then stamped the inside of the card with a sentiment and one of the flowers from the Perennial Birthday stamp set in Calypso Coal ink…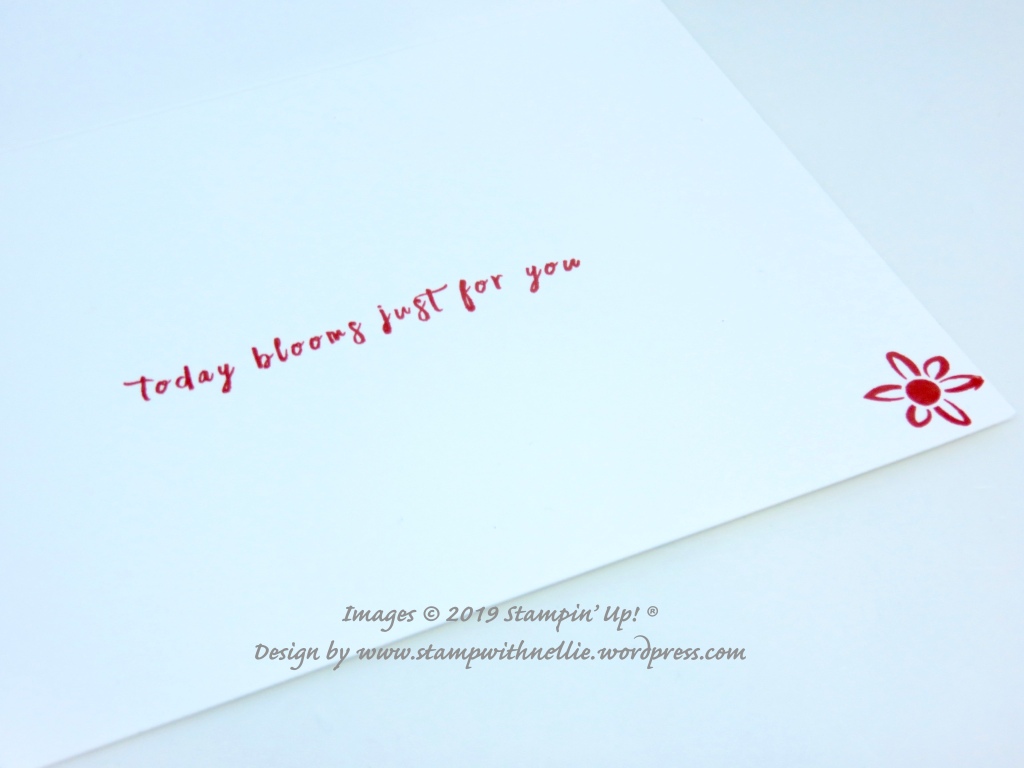 I hope you like this pretty card for my lovely friend.
Happy crafting,
Heather x