Hello.
In my Project Share Project post on Thursday I shared this beautiful card created by the very talented Verity of Inky Butterfly and told you that I really wanted to 'CASE' it (Copy And Share Everywhere or Copy And Selectively Edit – take your pick!) If you click on the photo below you can visit Verity's blog to read more about her fabulous card.
Well, I didn't exactly copy it but made a few changes to make my own version…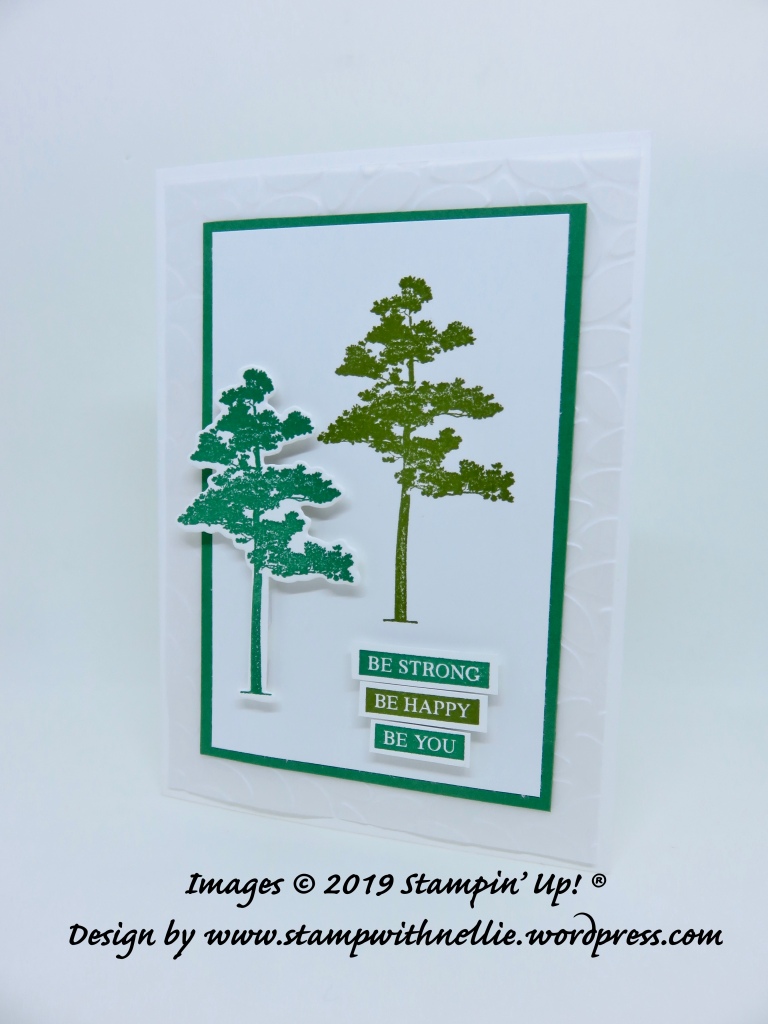 I am ashamed to say that when I picked out my Rooted In Nature bundle to create this card I realised that I'd never used this particular tree stamp from the set. This is one of my favourite stamp sets and I've made lots of projects with it; just not with this 1 stamp though. I really must check for other un-inked stamps and give them some love.
You can clearly see that Verity's card is my influence but I changed the ink colours, embossed my velum layer with the Petal Burst embossing folder, added a mat and used a different sentiment from the set. As well as only using 2 trees instead of Verity's 3.
I love that Stampin' Up! independent demonstrators share their creations and inspire us all so much; and that they like it when we copy their designs, as long as we give them credit. Did you know that the Stampin' Up! tagline is Inspire.Create.Share ? This is what we do and who we are, as independent demonstrators. That's why I love using the inspiration of other creations and sharing them with you all.
I've listed the products I've used in today's card below. You can click on any of the product links to visit my online Stampin' Up! shop. I'd be honoured to be your independent demonstrator. Please check out my Host Code page before you shop though, to make sure you get the best value for your money.
If you have any comments or questions I'd love to hear from you. You can comment below or use the Contact Me page to get in touch.
Happy crafting,

Heather x
Product List