Oh my goodness, I genuinely can't tell you how excited I am right now!! I'm on my way to my first OnStage event and it's only the 30th anniversary celebrations too.

So what's OnStage all about?  It's a chance to meet like minded people, talk about our experiences of being independent demonstrators, exchange hints & tips and best of all craft together.  We will get to use some new products that will be available in January 2019 and see the catalogue these new products will be in.  And so much more!
One of the best parts of this type of get together is swapping.  We make projects to take along and we swap them with other demonstrators and that way we take 1 idea along and get tons of ideas to bring home.  I'll share some of these swaps with you next week but here are the ones I'm taking to swap…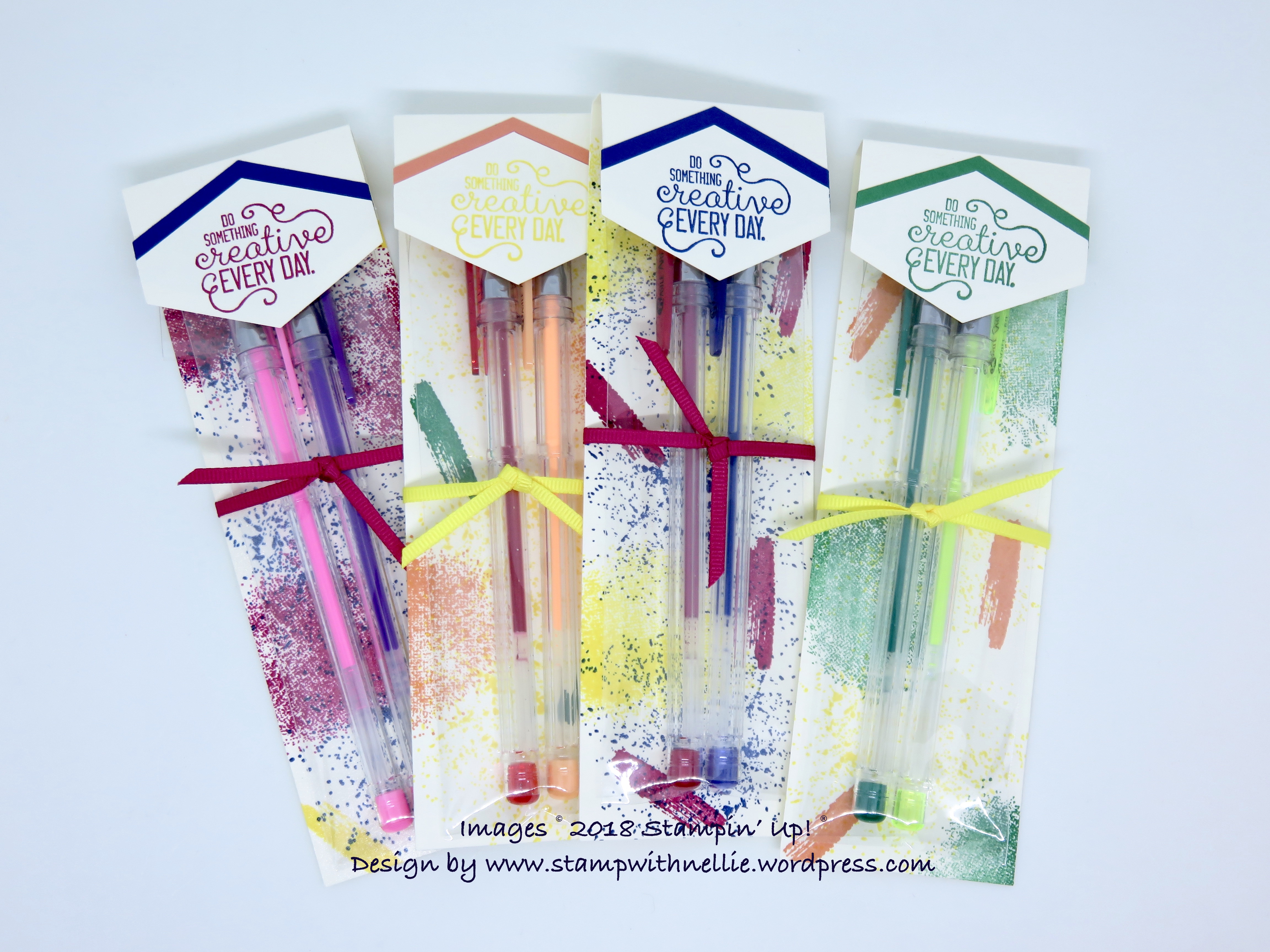 I bought 100 gel pens online and then decided I would gift 2 for each person.  So I have a box of 50 to swap..
I started off with Very Vanilla card and Touches of Texture stamps as shown below…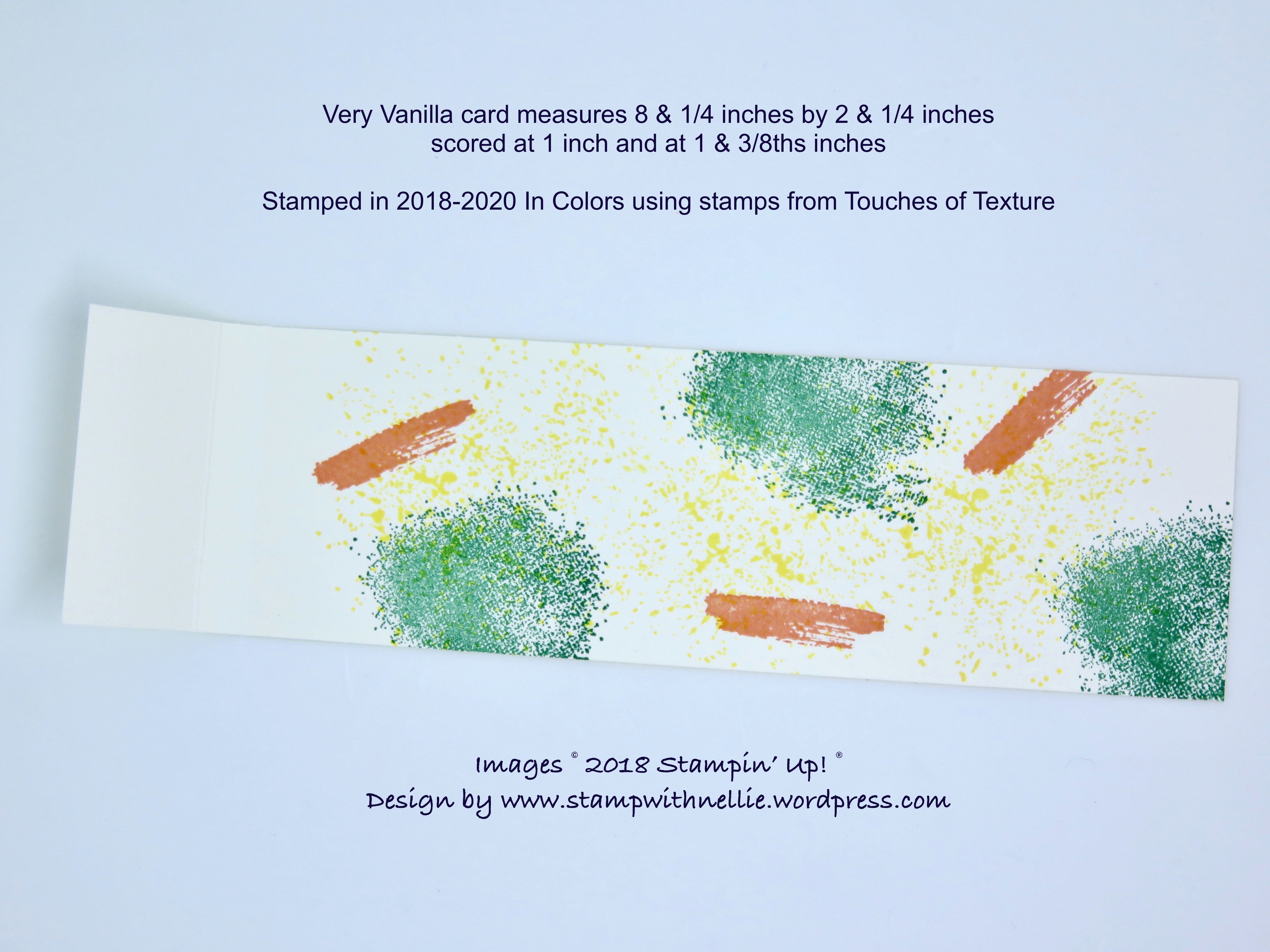 I put my two pens in a cellophane bag and closed it with a glue dot.  I ran a little bit of snail adhesive down the stamped card to stick the bag to. I folded over the top and stuck it to the bag with another glue dot.
I then added a Tailored Tag punched from In Color 2018-2020 card and another in Very Vanilla card.  I stamped the Very Vanilla one with the Do Something Creative every day stamp from Crafting Forever, in one of the inks I'd used earlier.
Finally I added some In Color ribbon to keep the bag firmly in place.
I hope people will like this project and will be willing to swap with me.  I'll let you know soon.
I've listed the products I've used below and you can click on any of them to visit my online Stampin' Up! shop.
Happy crafting,
Heather x
Product List