Hello.
I'm not even going to pretend that I knew where this project would take me when I started, lol.  My intention was to recreate a box made by a friend by using the envelope punch board.  However, her box used 6 and 1/2 inch square card and I really wanted to use 6 x 6 inch Garden Impressions Designer Series Paper.
I used the Crafty Owl's box buster to work out what size of box I could create with my paper without cutting it.  The result is a box that measures 1 and 7/8ths x 1 and 7/8ths and 1 and 3/4 inches so is a nice size for sweeties..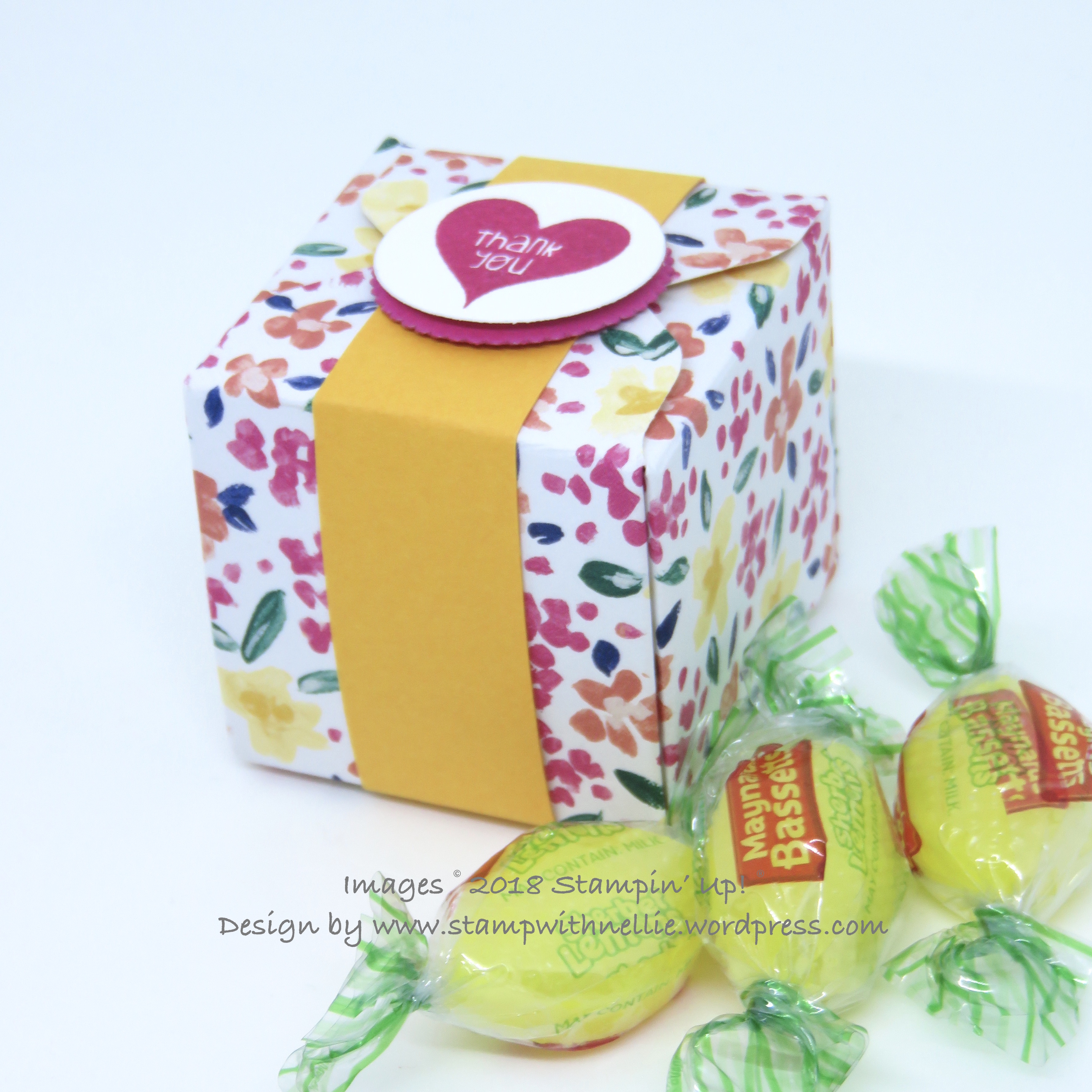 To make it you use your 6 x 6 inch paper and score and punch at 1 and 3/4 inches and 4 and 1/4 inches on each side.  I then decided that I didn't want to cut into the paper so instead I added diagonal score lines where I've shown them in the picture below…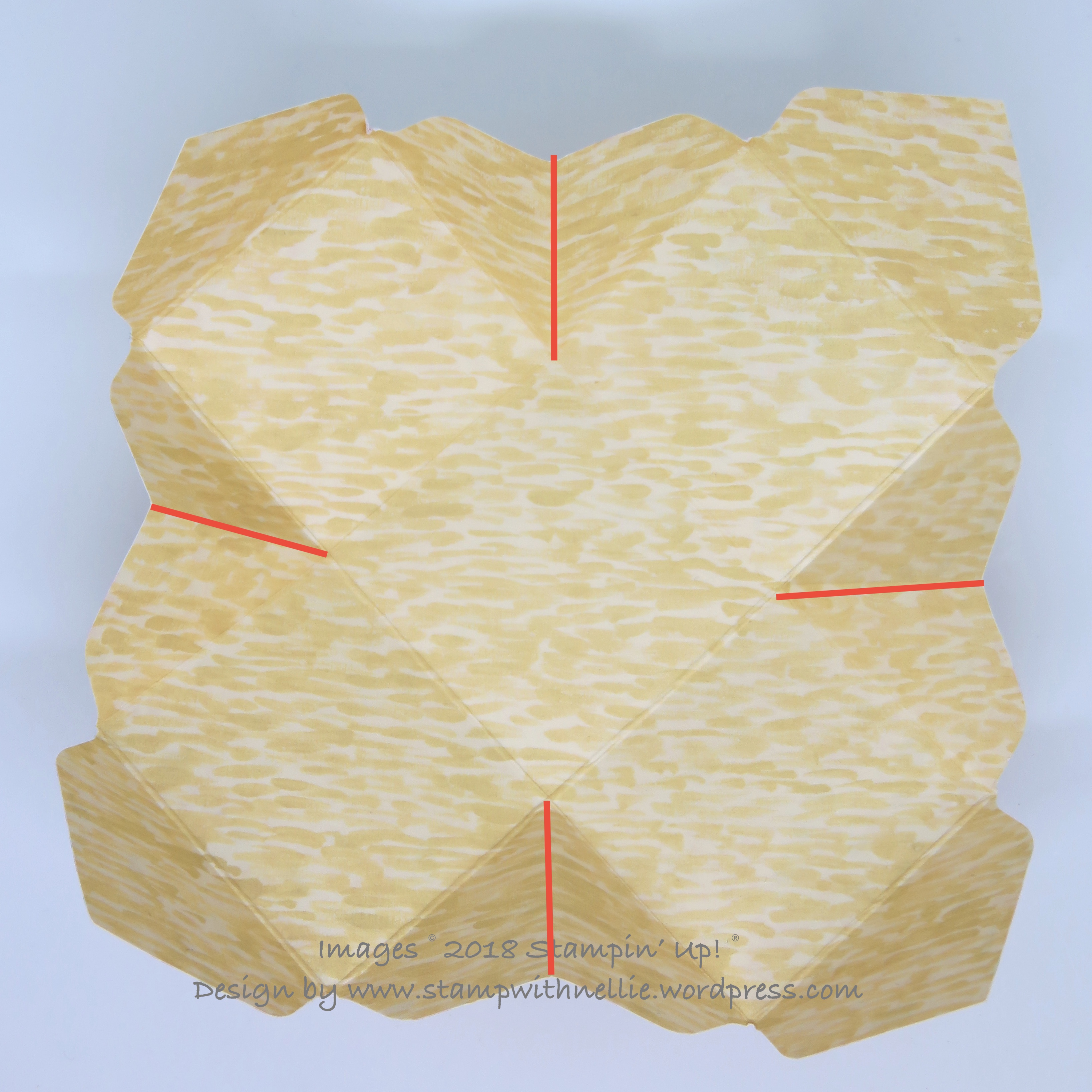 This allows these parts to be burnished with your bone folder to give a crisp edge and then folded into the box and you don't need any glue. I folded mine in a clockwise pattern so they don't overlap.
Instead you use a belly band to keep the box closed once you've folded the 4 flaps over to form the top of the box. Make sure you fold them in pairs, top & bottom then left & right to encourage the box to stay closed once you've added your belly band.  For this box I used Mango Melody card measuring 8 and 1/4 inch by a 3/4 inch.  I just gently fold this around the box and crease the edges before making sure the join is at the bottom.  This helps to make sure it's not too tight to slide on and off again.  The join on the belly band is the only bit that needs glue.
To decorate the belly band I used the 2 smallest dies from my Layering Circles framelits, one in Melon Mambo and one in Whisper White.  The Thank You stamp is in Melon Mambo ink and comes from the super cute Little Elephant set.  I used Stampin' Dimensionals between the 2 layers then adhered it to the band.
I hope you've enjoyed this project. I'd love to read any comments if you have time to leave one.
If you have any questions about any of the Stampin' Up! products I've used please use the Contact Me page to get in touch.  I've listed all of the products below and you can click on any of them to visit my online Stampin' Up! shop.
Happy crafting,
Heather x
Product List