World Elephant Day has been created to bring the world together to help elephants. It is a day to honour elephants, to spread awareness about the critical threats they are facing, and to support positive solutions that will help ensure their survival.  If you'd like to know more about this cause please visit http://worldelephantday.org
Here's my little project to honour elephants and it's a little gift for my best friend Grace who adores elephants
I like to pick up little elephant gifts every so often and spotted a little compact mirror that I thought was really cute.  However, it needed some gift packaging to make it even prettier.
I used a piece of Tranquil Textures designer series paper that measures 8.5 x 6 inches. I scored this on the long side at 3, 4, 7 and 8 inches and on the short side at 1 and 4.5 inches.  I added 2 extra score lines along the long edge at 3.5 and 7.5 inches but not the full length.  I also added in diagonal score lines as shown by the green lines in this photo:
I then cut along the score lines as shown by the black lines I've added in this photo: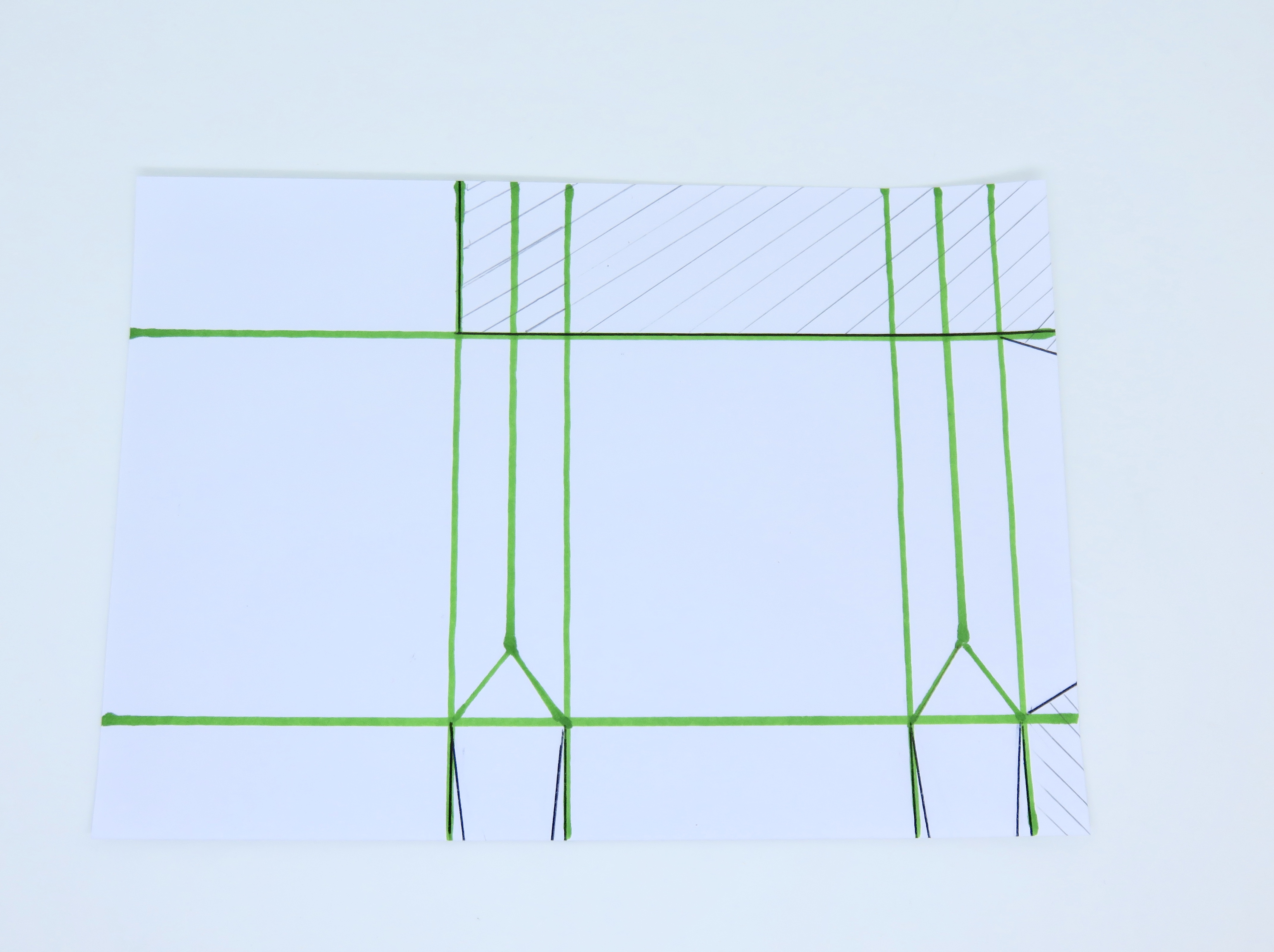 This then gave me this shape to create by gift bag
To decorate the bag I rounded the corners on the flap that closes the bag and punched the design in the corners using my Detailed Trio Punch.
To secure the flap I used my Tailored Tag punch and cut 2 tags, one in Balmy Blue and the other in Blueberry Bushel card.  I cut the Blueberry Bushel one in half and glued it to the back of the Balmy Blue one for a bit more detail.
I stamped the smaller elephant from the Little Elephant stamp set in Blueberry Bushel ink onto Whisper White card and cut it out using my Elephant Builder punch.  The 'To my friend' stamp also comes from the Little Elephant set.  When you buy the stamp set and punch together, as a bundle, you save 10% of the total cost.
I added the elephant to the tag and then added the tag to the front of the bag using Stampin' Dimensionals on just the lower half, and put it on the bag so that the flap can tuck in behind the tag to keep the bag closed.  This means that you don't need any clips, ribbons etc to close the bag – I'd love to take the credit but I got the idea from Pinterest!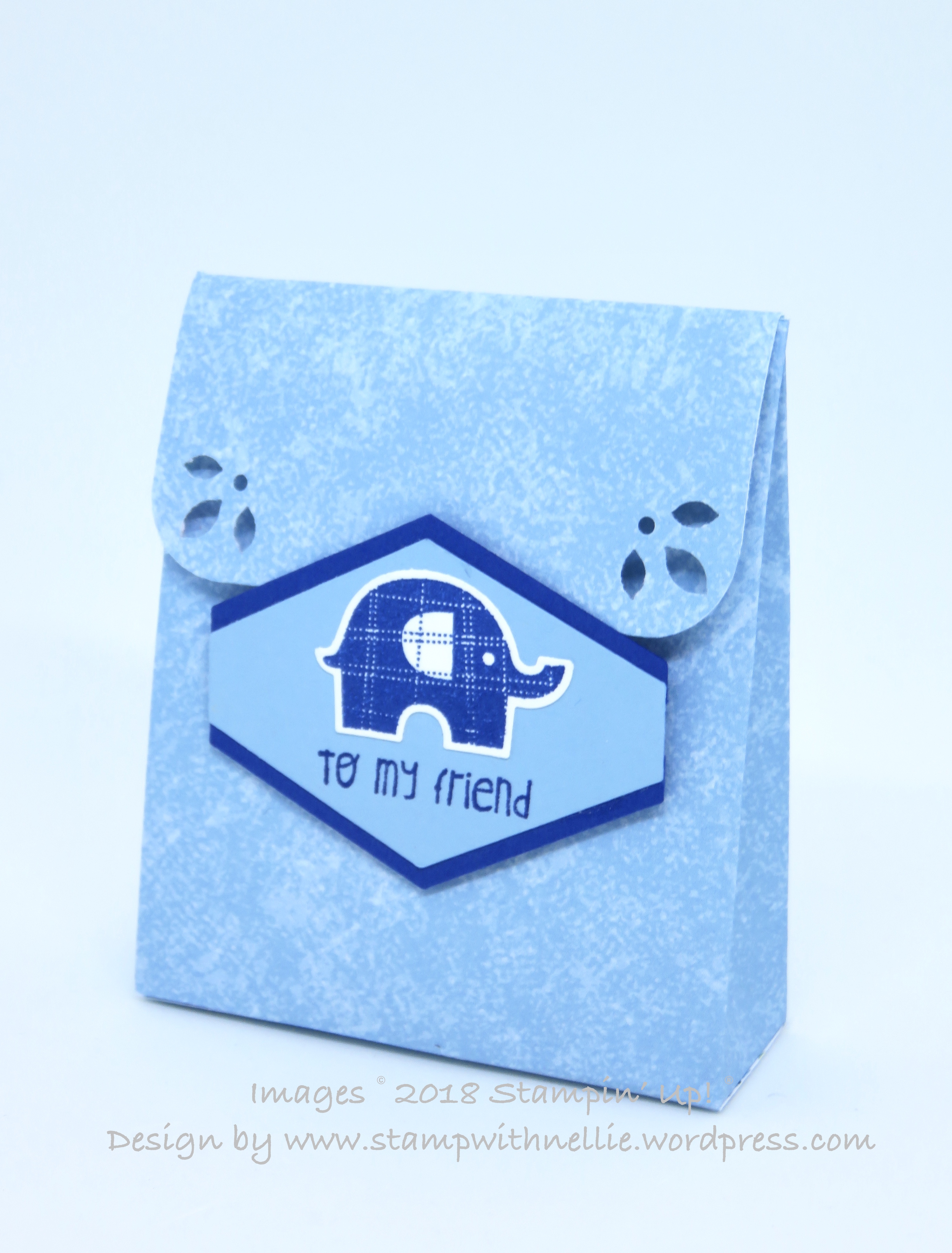 I hope you've enjoyed today's little tribute to elephants and that you'll take time today to think about the world we have created for them and what we can do to make it better.
Thanks for reading and happy crafting,
Heather x
Product List