Ok, I know it's only July but in the craft world we're all already thinking ahead to Christmas.
I have a radical idea for you today.  Do your friends and family like to craft?  Would they love to receive card, ink, paper and ribbons that all match?  Or would they prefer a beautiful planner to get them organised? Or perhaps an album, page protectors and Memories & More pack to help them remember the great times they've had in 2018?
If so, and you're willing to spend £99 in total, you could join my Stampin' Up! team to save a bundle on your Christmas shopping!
If you join before 4.50pm (GMT) on 31st July 2018, you pay £99 and get £130 worth of products of your choice from the current catalogue PLUS you get a set of 10 ink pads worth £63 for FREE.  So, you get a value of £193 for £99 (and you also save the £5.95 P&P on your starter kit order)  And you don't have to gift it all to your friends, treat yourself too!
Plus you will get to see and purchase from our upcoming Autumn/Winter 2018 catalogue before it goes live to our customers; because you'll be an independent Stampin' Up! demonstrator on 1st August 2018.  I can't wait to see it!!
Once you've joined my team there's absolutely no pressure to 'sell' Stampin' Up! products, but you will get 20% discount on any orders you place until 31st December 2018.
If this deal is for you, just go ahead and click on the picture below to find out how to join my team..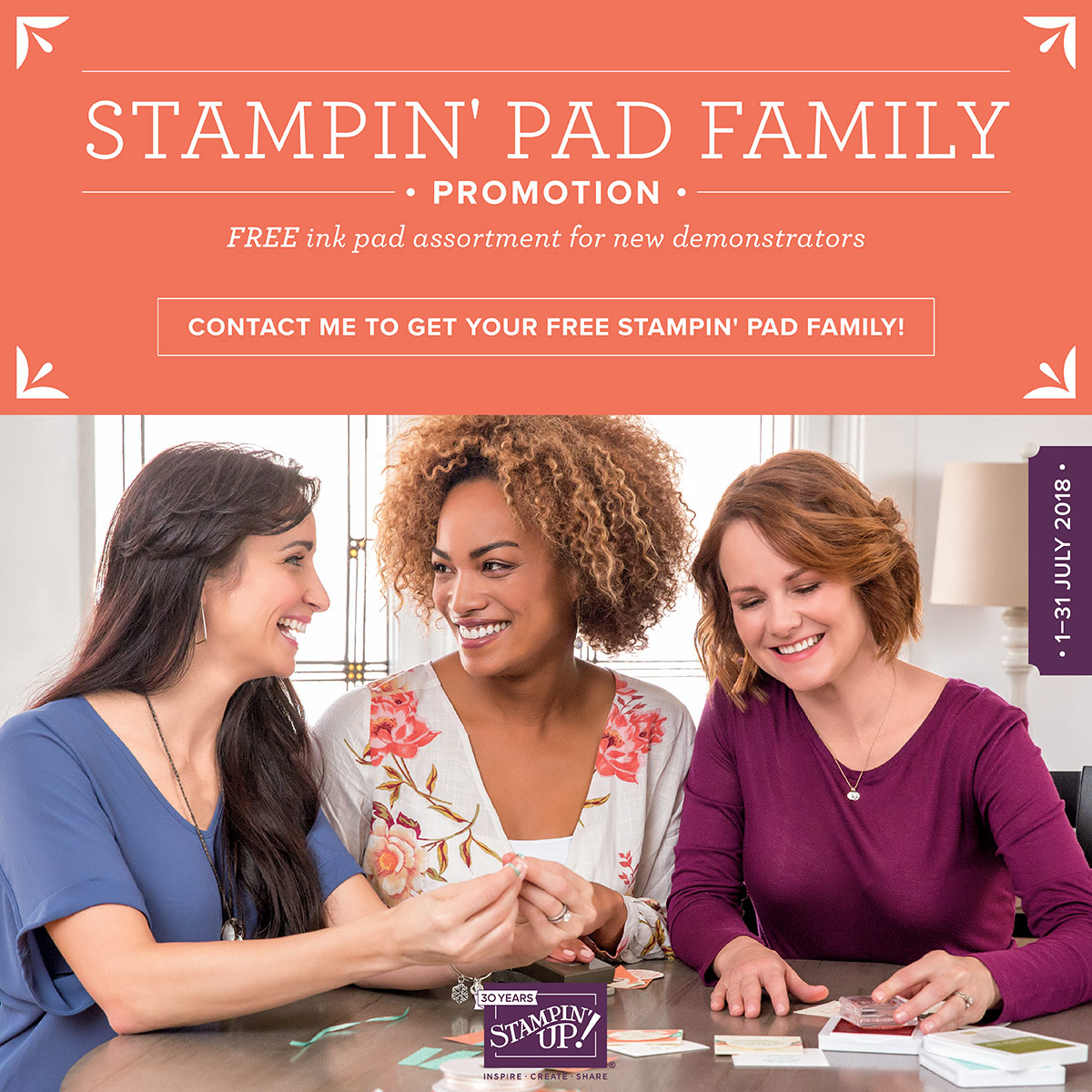 If you have any questions just get in touch.  You can use the Contact Me form in the main menu with your questions or with your phone number and I'd be happy to chat to you about this fabulous opportunity.
I'll leave you with a little Christmas Card I've made to get you in the mood, lol….
I used the products I've listed below in this project, you can click on any of them to visit my online Stampin' Up! to shop with me at anytime.
Happy crafting,
Heather x
Product List