If you're a regular reader of my blog, you'll know that I was on holiday recently.  Unfortunately, this meant that I wasn't able to take part in the June InspireINK Blog Hop.  The theme for June was Milestone Birthdays.
I was able to read the blogs of all of my fellow demonstrators and I got tons of ideas and inspiration from them, as I do every month.
June's theme was chosen by fabulously talented Gez of Nigezza Creates and she really knocked it out of the park with the card she created.  Here's the link to her blog if you'd like to take a look (and then you can hop your way around the rest of the blogs from there) – https://www.nigezza.co.uk/2018/06/inspireink-blog-hop-exploding-18th.html
I was so inspired by Gez's creation that I knew I needed to give it a go and by coincidence I had a 60th Birthday card to make for a friend, who is partial to a bottle of beer of two, lol.  Here's my version of Gez's card…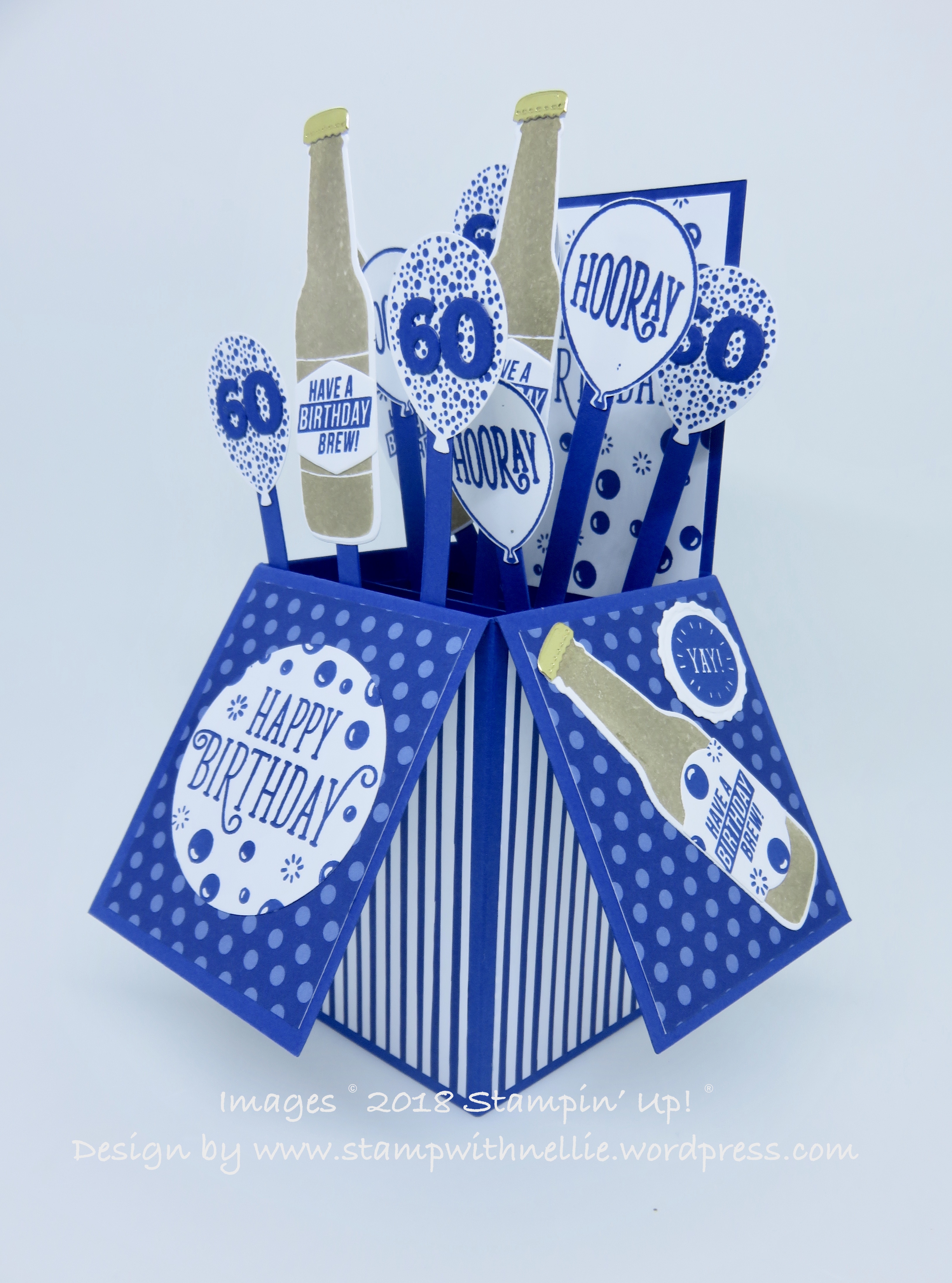 The whole concept of an exploding box card is that it folds flat for posting like this…
But once you open it 3 of the top flaps fall down to reveal the components that 'explode' from the card.  This concept has been around for a long time but this was my first attempt at this type of card, but I'm pretty sure it won't be my last one!
Gez's video tutorial was really helpful in putting this together.  She guides you through each stage including a really easy way to put the supports in the box, which you can see from the top view
As this was a personal card to send to a friend I allowed myself to use some old number dies on the balloons, which are not from Stampin' Up!  Gez's card was made by using all SU products though.
I've listed the Stampin' Up! products I've used below.  You can click on any of them to visit my online store.
I hope you've enjoyed today's project and you will take a look around the June InspireINK blogs to get more ideas and inspiration.
Happy crafting,
Heather x
Product List