Hello!
I love Stampin' Up! kits. They're great for beginners as they come with full instructions and helpful hints on YouTube too.
They're also great for experienced stampers for when you just want to pick something up and create, without too much thought required.  I'm sure many of us have had a stamp set, ink & card sitting in front of us and just couldn't find inspiration to be creative.  Some crafters talk about losing their mojo.  Kits can really help kick start your mojo.
I'm not one of life's rule breakers – I'm too scared of the consequences! But, I do like to think outside of the box sometimes.  So, I like to do project kits but mix it up a little at the same time.
I bought the Perennial Birthday project kit because I LOVE the box it comes with!
I love the idea of being organised enough to have cards ready made for each month of the year ahead.  I can't promise it will happen and I'll probably still need my stash of belated birthday cards, but I'm going to try.
This kit comes with enough supplies to make 16 cards; 4 each of 4 designs. There is a coordinating stamp set (which is fantastic on it's own too!) and the instructions suggest using Dapper Denim, Flirty Flamingo and Old Olive ink pads.
Over the next few days I will share the cards I've made from the kit, not always exactly as per the instructions.
The first one is this….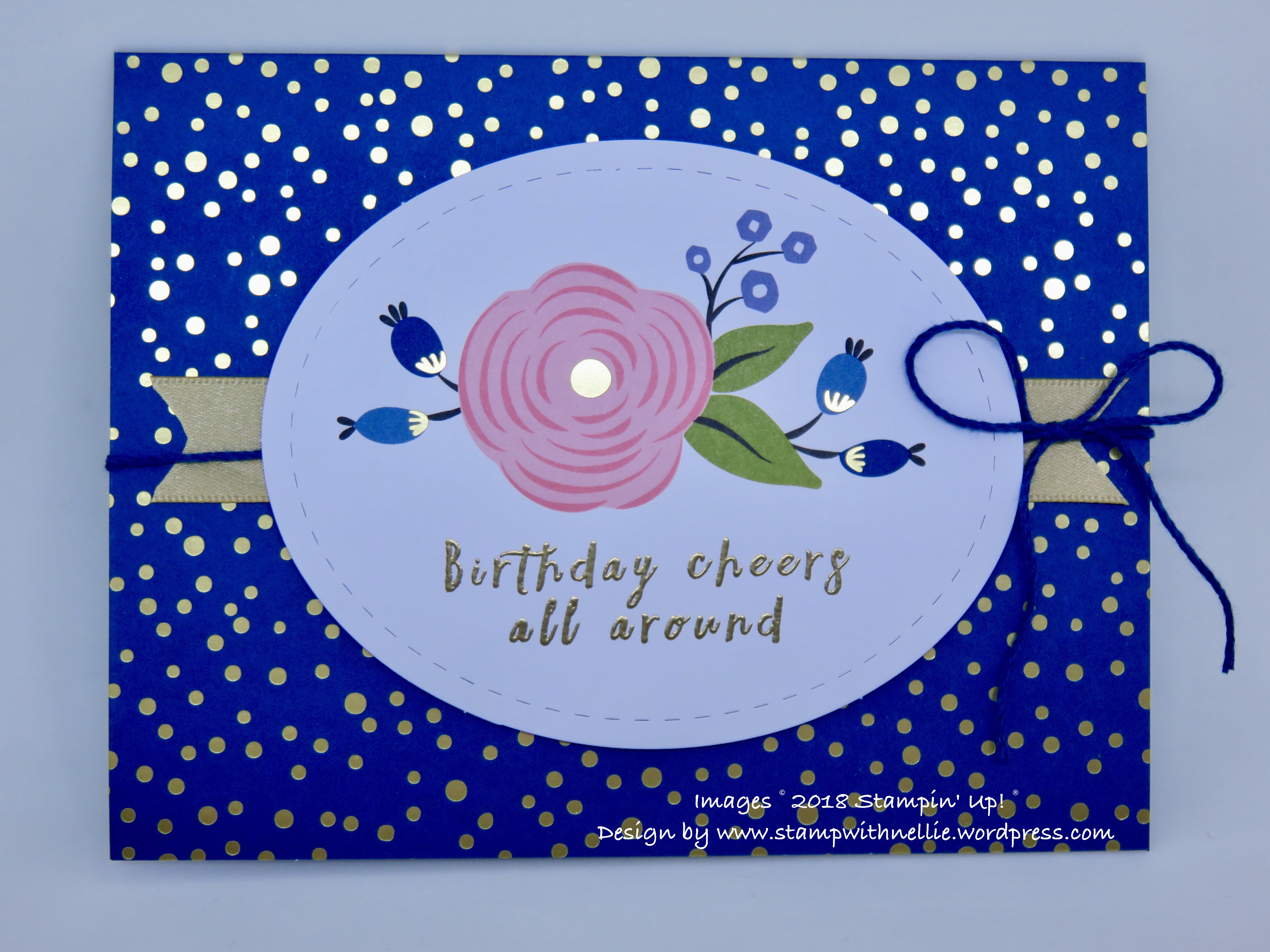 The only change I made to the suggestions was I ignored Old Olive ink in favour of gold heat embossing.  I just thought that this card had so much gold on it already it seemed obvious to add more.
I also decorated the envelope a little…
I hope you'll come back tomorrow to see my next card from this set.
Happy crafting!
Heather x
Product List