Hello! I recently made a small cube gift box for a bath bomb and I've used that as my inspiration for today's project. I've resized it and made some adjustments to create this Winter Meadow tall gift box…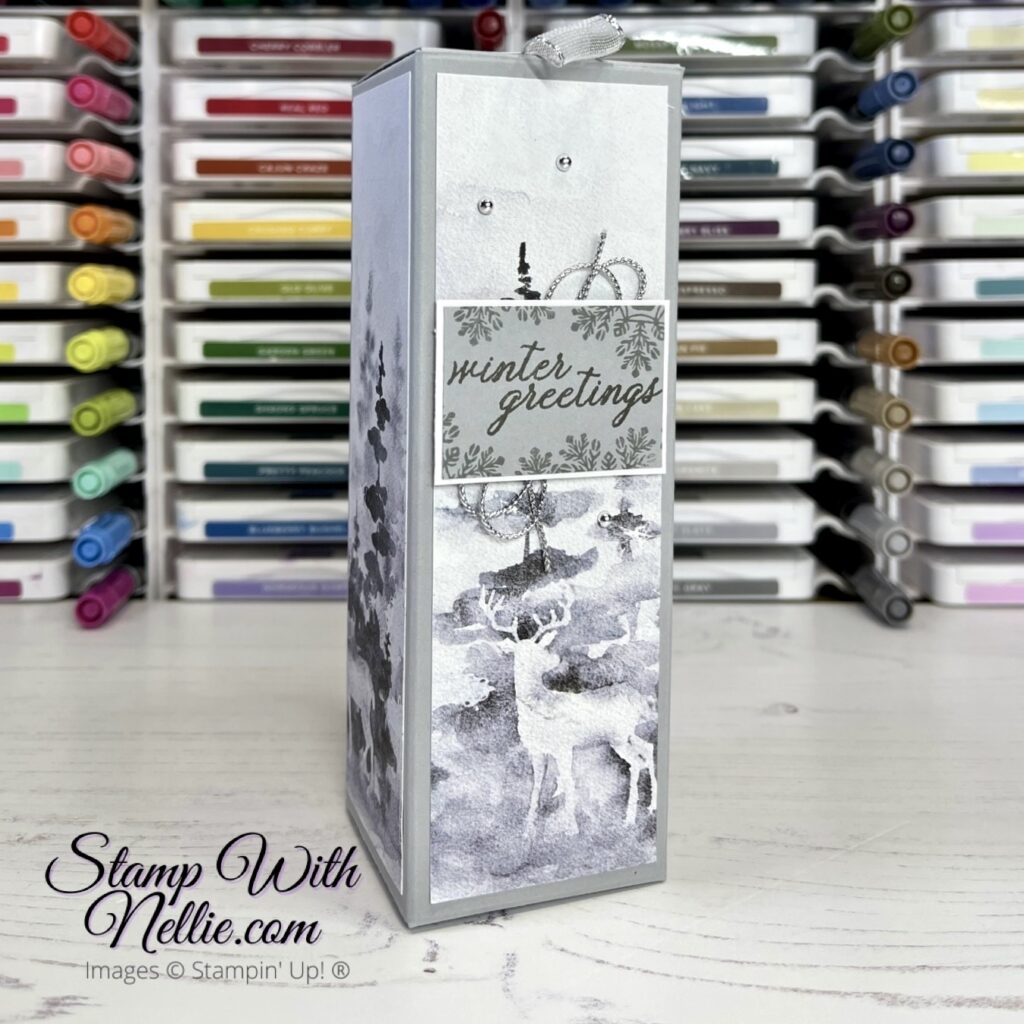 This is one of my favourite designs from the Winter Meadow designer series paper pack, which is why it's taken me so long to chop it! Here's what is inside the box…
I made sure that there was a stag on the front panel and added a small sentiment panel so as not to cover up the beautiful paper too much. You can find out how I made this Winter Meadow tall gift box by watching my tutorial…
I'd love you to click on the image above or if you prefer you can click here to pop over to YouTube and check out how to make this gift box. If you enjoy watching my video, I'd love you to give it a thumbs up and leave me a comment too. If you haven't already subscribed to my channel, make sure you do so when you're there; so you don't miss out on future videos.
Here's the gift box I made in the video, along with the original one…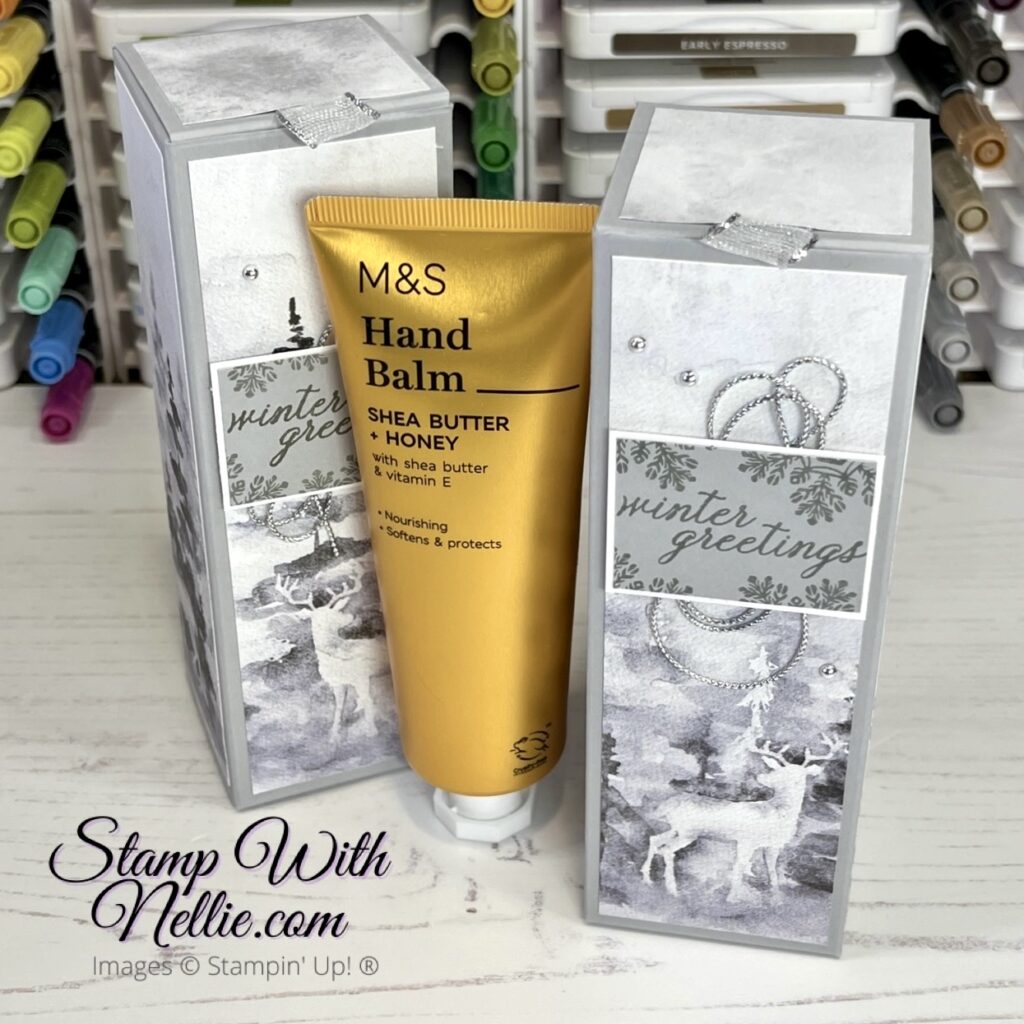 And here are the other boxes I've prepared, ready to glue together nearer my first Christmas craft fair…
As I mentioned in the video, I will be selling these, so I needed to make sure that I used a copyright stamp on each one. This means that I comply with Stampin' Up!'s Angel Policy. You can find out more about this at www.stampinup.uk/angel-policy
I hope you've enjoyed today's Winter Meadow tall gift box and will give them a try.
SUPPLIES
To make the gift box I created in the video you'll need the following supplies:
Smoky Slate card measuring 10-1/2″ x 8-1/4″ (or 8-1/2″ if you're using US Letter sized card)

score the short side at 2″, 4″, 6″ and 8″
score the long side at 2″, 8″ and 10″

Winter Meadow designer series paper

4 pieces measuring 1-3/4″ x 5-3/4″
1 piece measuring 1-3/4″ x 1-3/4″

Scrap of Smoky Slate card for the sentiment (see how to trim this in the video)
Scrap of Basic White card to back the sentiment 1-3/4″ wide then trimmed as shown in the video
approx 2″ of ribbon
trim and embellishments
SHOP THE PRODUCTS
I've listed the products I used for today's project below. You can click on any of the links in the Product List to visit that item in my online Stampin' Up! store.
When you shop with me you'll receive a handmade card, like these ones and gift as a token of my appreciation. If your order is under £150 please use the current Host Cod. This means that I can add in a free product to your customer thank you pack for the month. Find out more on the Host Code page in the main menu.
Happy crafting,
Heather x
Product List