Hello! Welcome to another Festive Friday post. I'm working on some craft fair ideas as I've agreed to have a stall at a few at the end of November and beginning of December – even although I'd said I wasn't going to bother this year! Nail file holders have always been a good seller for me but this time I thought I'd use a new type of nail file and design this new holder…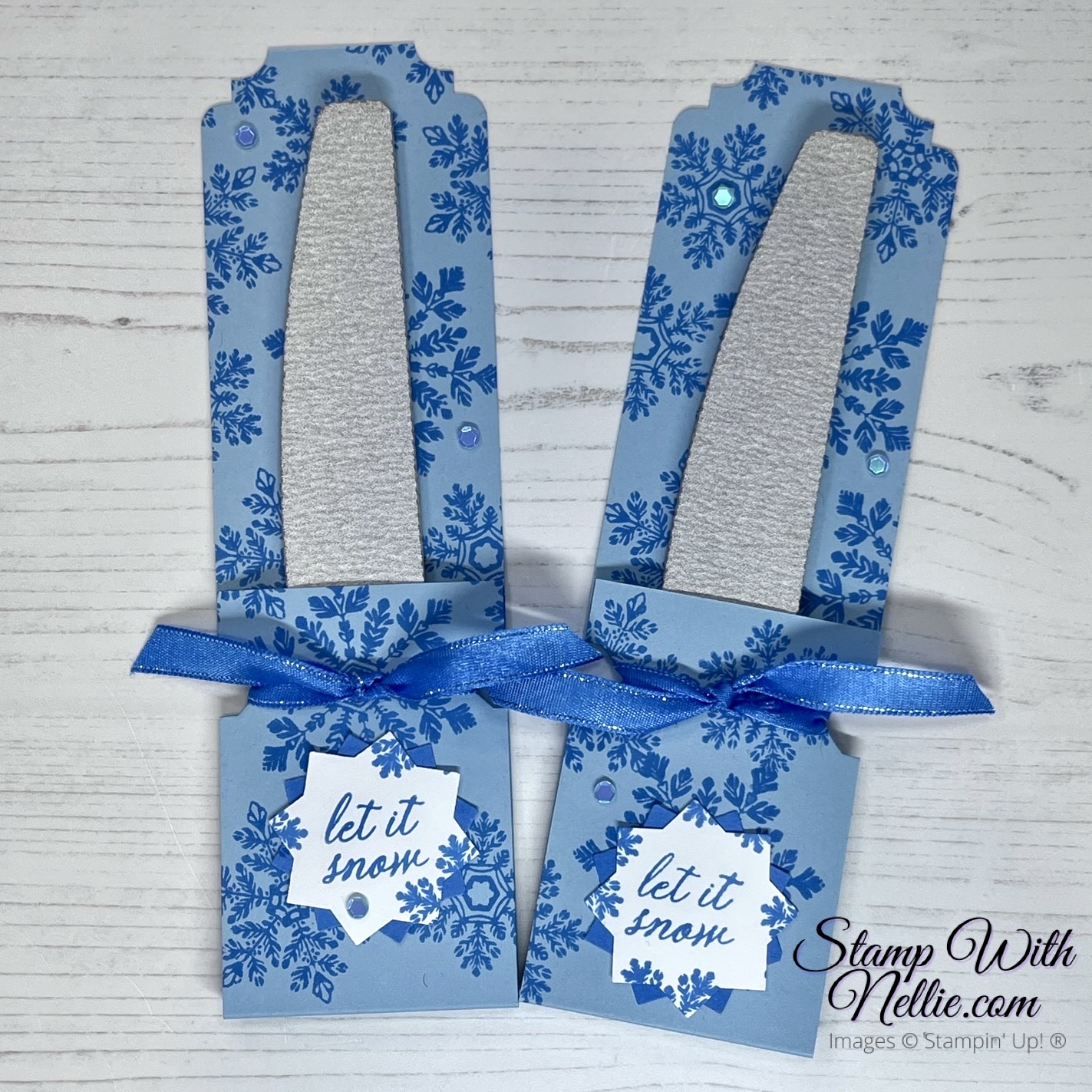 Other than for the sentiment, this cute packaging doesn't require any glue! Instead, it's held together with the ribbon that slots into the cut outs at the sides…
I started these Festive Friday posts in September and I'm impressed with myself for keeping them going so long! I intend to continue to share a Festive project each Friday in November too, to inspire you all…
This Festive Friday project was inspired by many others you might have seen on Pinterest, that were made with an envelope punch board. I wanted to work out an alternative version, using current products and you can find out exactly how I did that by watching my video tutorial…
I'd love you to click on the image above or if you prefer you can click here to pop over to YouTube and check out how to make this Festive Friday nail file holder. If you enjoy watching my video, I'd love you to give it a thumbs up and leave me a comment too. If you haven't already subscribed to my channel, make sure you do so when you're there; so you don't miss out on future videos.
This was my first project with the Stunning Snowflakes stamp set as I'd only played with the punch previously. I love that the 'let it snow' sentiment fits into the Inked & Tiled punch…
As I mentioned, I need to make a few of these so here's what I'd completed by the time this post goes live…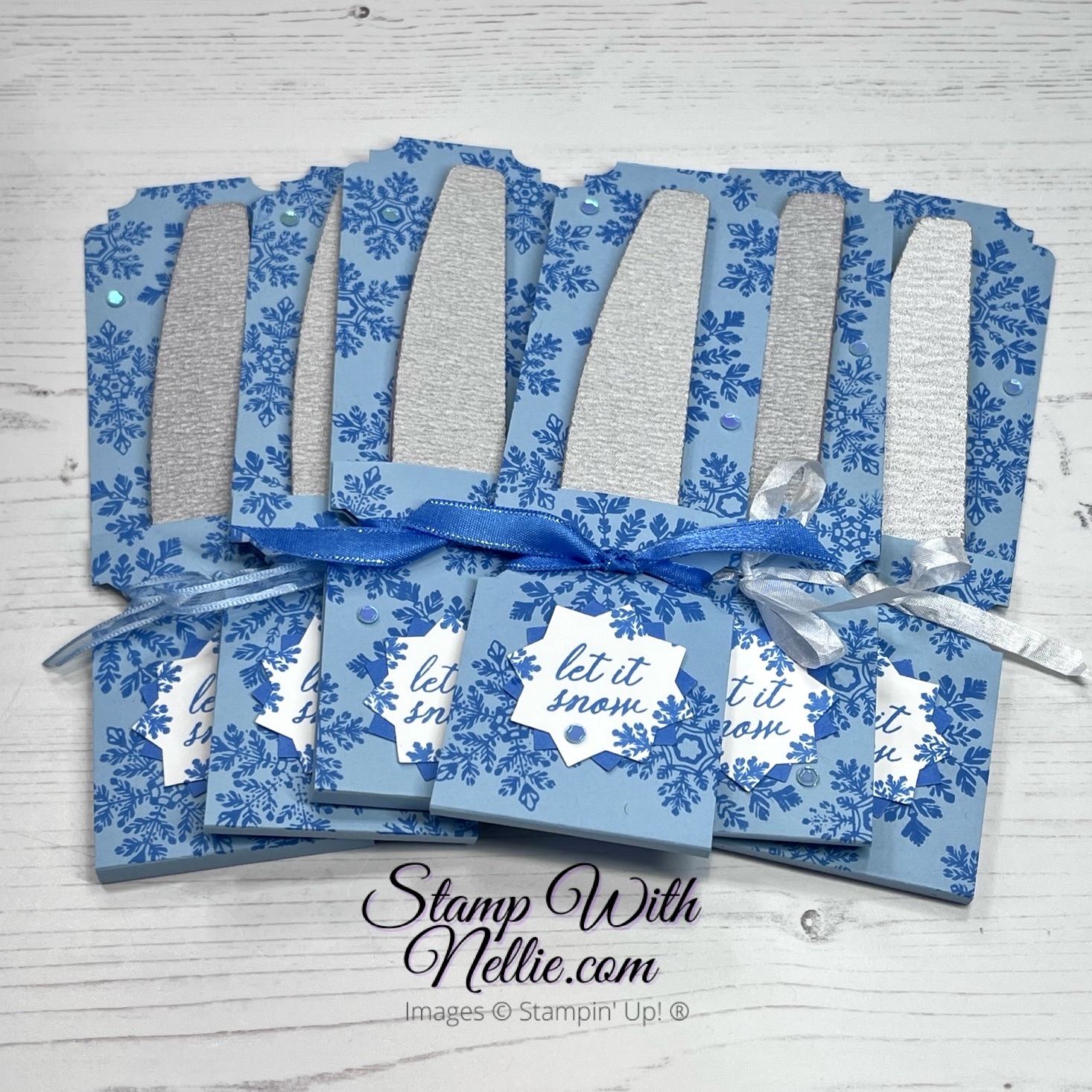 I've used up retired ribbons for some of these ones but that stunning Azure Afternoon ribbon is still my favourite!
I hope you've enjoyed today's Festive Friday nail file holder and will give it a try.
MEASUREMENTS
To make the nail file holder I created in the video you'll need the following supplies:
Balmy Blue card measuring 2-1/4″ x 11″ (or just 2″ wide if you're using a standard straight nail file)

score on the long side at 3-1/4″ and 3-1/2″

Scraps of Basic White and Azure Afternoon card for the sentiment
Ribbon and embellishments
SHOP THE PRODUCTS
I've listed the products I used for today's project below. You can click on any of the links in the Product List to visit that item in my online Stampin' Up! store.
When you shop with me you'll receive a handmade card, like these ones and gift as a token of my appreciation. If your order is under £150 please use the current Host Cod. This means that I can add in a free product to your customer thank you pack for the month. Find out more on the Host Code page in the main menu.
Happy crafting,
Heather x
Product List