Hello!
Today I'm taking part in a video hop over on YouTube along with a fabulous group of other UK based Stampin' Up! independent demonstrators.
Our theme for this month is the Stampin' Up! In Colors, so we can use any combination of the 2022-2024 or 2023-2025 In Colors for our projects. I decided to use the 2023-2025 In Color Treat Bags. for my video and here's the result…
You can take a look check all of these out in more detail and watch while I decorate one of the flat bags and create a 3D one on YouTube by CLICKING HERE
Here's the full list of all of the videos in this month's hop. Please click on each link to see what these talented people have created to inspire us all…
JazzleDazzleCraft with Janice – https://youtu.be/W2nvS6YfXjM
Karen Jane Tilley – https://youtu.be/IsZMXtPBHfE
Heather Forgan – Stamp With Nellie – https://youtu.be/5vylvX-7mmU (YOU ARE HERE)
Jayne Frank – Craft with Jayne https://youtu.be/meQ_YMcr6Ao
Linda Ellis https://youtu.be/0nq5LAsKBAg
Gez Carpenter – Nigezza Creates – https://youtu.be/YQK_zUR5eh4
Helzie @ SlimmandStylish https://youtu.be/qMX7d88qOAw
Jill Chapman- Paper Daisy Crafting https://youtu.be/mIAN7QjXmvw
Verity Pursglove – Stampin' with inkybutterfly https://youtu.be/FFFb3p7RXZY
Lavine Noonan – Just a mum Stampin https://youtu.be/VC7VJX-2vHo
Joanna Barnes – Purrfectly Creative https://youtu.be/lkvfnUEHKR4
Yvonne Flitton https://youtu.be/9pl-TpLXfoo
Stamping with Ian – https://youtu.be/R6xGC7fvOoA
Here are the Boho Blue and Wild Wheat versions…
And the Moody Mauve one I made in the video…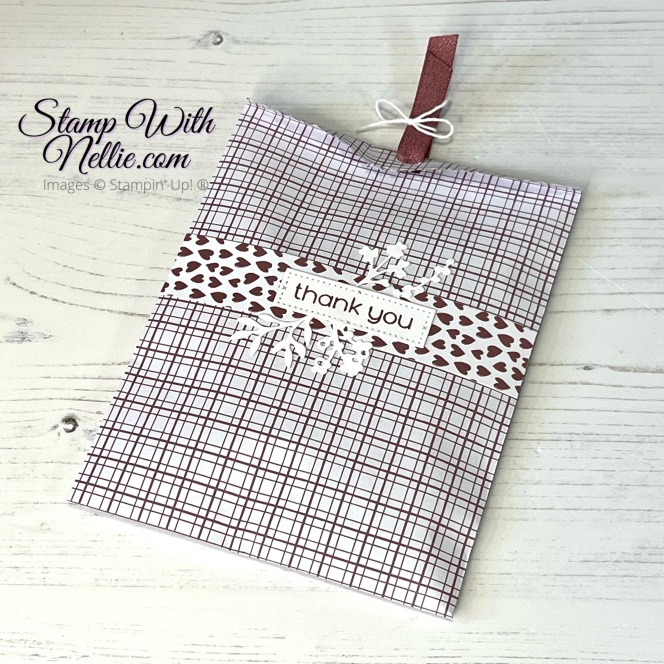 I had made a 3D version in advance of making the video and showed you how to make another 3D version too…
I had some trouble with the Copper Clay one in the video!! If you wanted to make this one I'd recommend you score the sides and 3/4″ and the base at 1″ (not the 3/4″ I used) and then you won't need to patch over the gap on the bottom, lol…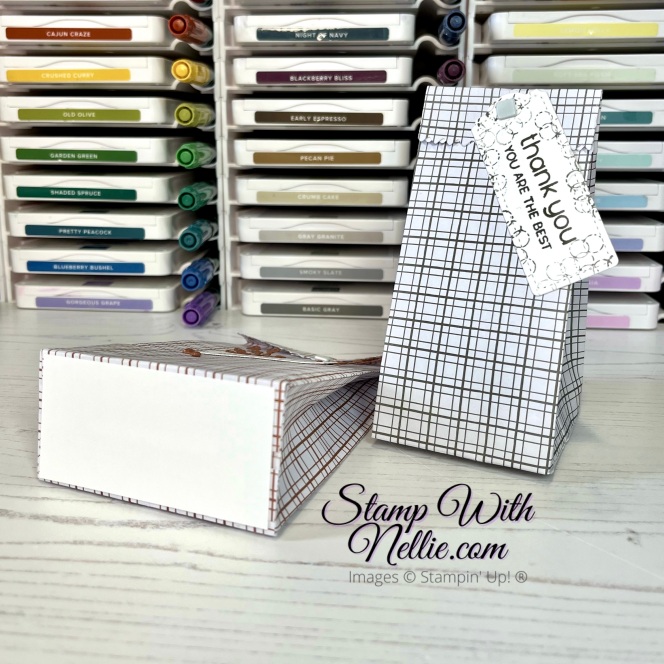 I scored the Pebbled Path one at 1-1/4″ on the 2 sides and bottom, so the base didn't need reinforcing.
I hope you've enjoyed my video and have been inspired by everyone that's taken part in this video hop. I hope you'll take the time to give their videos a thumbs up or a comment if you can.
Shop the products
I've listed all of the currently available products I used for today's project below. You can click on any of the links to see that product in my online shop.
When you shop with me you'll receive a handmade card and gift as a token of my appreciation. If your order is under £150 please use the current Host Code so that I can add in a free product to your customer thank you pack for the month. Find out more on the Host Code page in the main menu.
Happy crafting,
Heather x
Product List