Hello.
Today I'm taking part in a video hop over on YouTube along with a number of other UK based Stampin' Up! independent demonstrators.
Our theme for this month is Clean & Simple.
You can take a look at my project on YouTube by CLICKING HERE
Here's the full list of all of the videos in this month's hop. Please click on each link to see what these talented people have created to inspire us all…
JazzleDazzleCraft with Janice – https://youtu.be/OnVt39iBhNc
Gez Carpenter – Nigezza Creates – https://youtu.be/RYwkWbVdH_U
Keep it Crafty with Ladonnya – https://youtu.be/KxAvfPyspcc
Karen Egan – Craftykarendesigns – https://youtu.be/9efg3WZ5GqM
Donna Lester – Taffy Crafting – https://youtu.be/SAeuEz-rk28
Verity Pursglove – Stampin' with inkybutterfly – https://youtu.be/kZzC-wspjIw
Heather Forgan – Stamp With Nellie – https://youtu.be/k3563XIDZ0g ***YOU ARE HERE***
Linda Ellis – Linda's Papercraft – https://youtu.be/3TzD-1bKz18
Jayne Frank – Craft with Jayne – https://youtu.be/YZYUN26VJu0
Esther Howard – Stampin Star Creations – https://youtu.be/gFfWPmTkwKo
Yvonne Flitton – https://youtu.be/lzDU3YhNxLQ
Artful Stampin with Ruth – https://youtu.be/qxoW57GuDgw
Here's the card I made before recording my video…
And here's the one I make in the video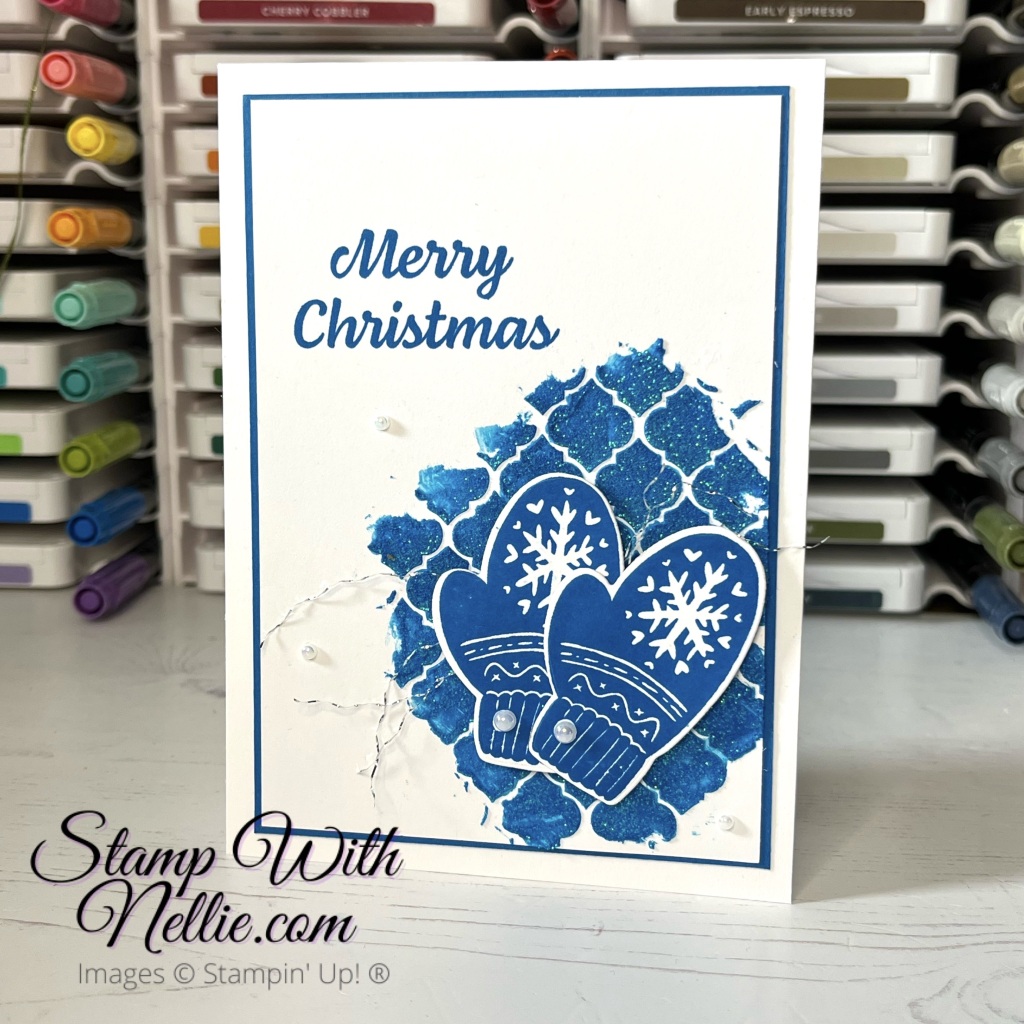 Unfortunately I think by adding in the Pacific Point ink to the embossing paste I've veered away from the Clean And Simple brief! Lol. Here are the 2 cards together…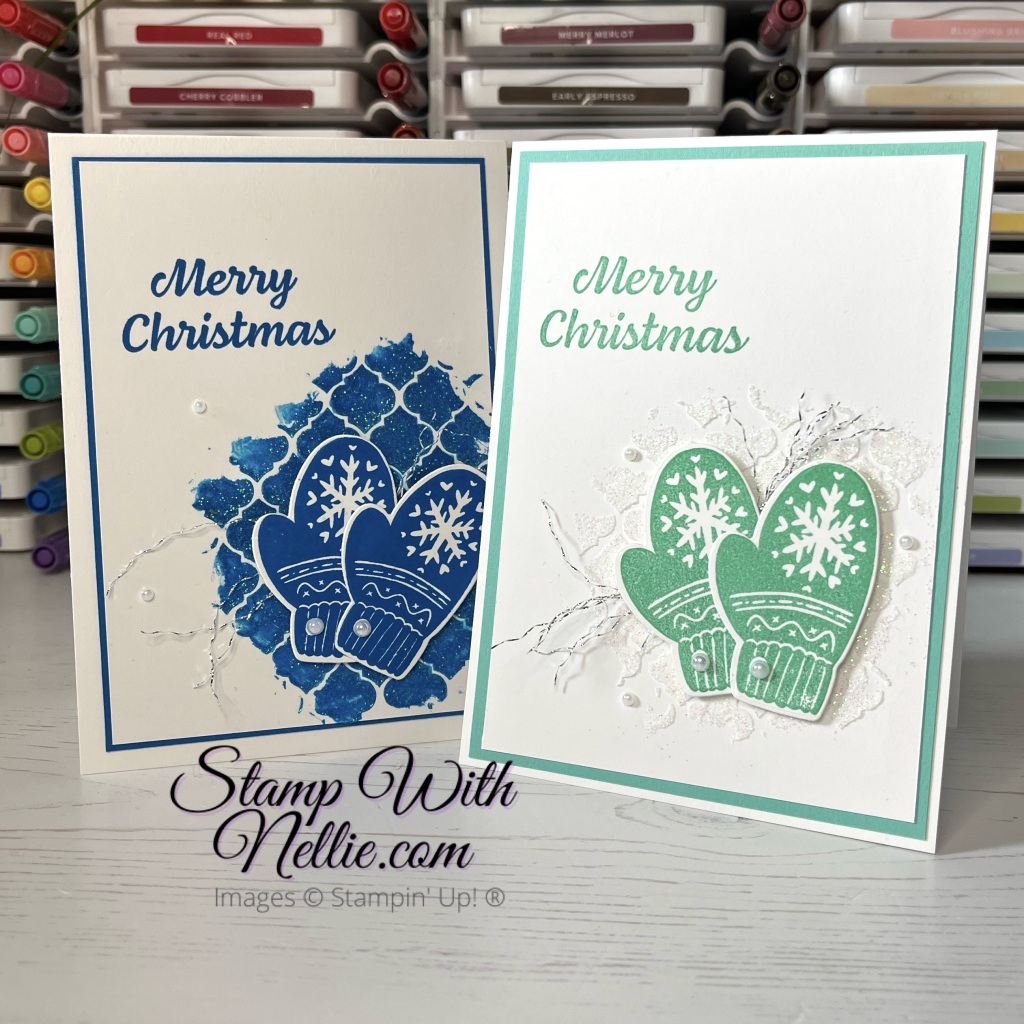 I hope you've enjoyed my video and have been inspired by everyone that's taken part in this video hop. I hope you'll take the time to give their videos a thumbs up or a comment if you can.
Shop the products
I've listed all of the products I used for both versions of today's project below. You can click on any of the links to see that product in my online shop.
The Celebrate With Tags stamp set and the Celebrations Tag dies can be purchased separately, but if you buy them as a bundle you save 10%. I've shown both options in my Product List below.
When you shop with me you'll receive a handmade card and gift as a token of my appreciation. If your order is under £150 please use the current Host Code so that I can add in a free product to your customer thank you pack for the month. Find out more on the Host Code page in the main menu.
Happy crafting,
Heather x
Product List