Hello everyone.
It's the first Saturday of the month so it's time for The Project Share Blog Hop. Each Thursday I share an awesome project created by my friends Jill, Gez and Verity. And on the first Saturday of the month we each create a new project on a theme and link our blogs so you can hop around and see them all.
Our theme for this month is floral. So I'm using the gorgeous new Sending Smiles stamps and the coordinating Sending dies for my fun fold card.
Once you've seen my project please click on the next button below to hop over to see the next awesome project created by these talented ladies.
I'm also continuing to feature some of the fabulous new 2022-2024 In Colors with today's card…
I've used Sweet Sorbet, Orchid Oasis and Parakeet Party, along with that old favourite Daffodil Delight.
I was contacted by a member of my Nellies Stampers team recently to help her resize a reverse easel card design she'd seen; so after I gave her the measurements using A4 card I thought I'd give it a go too. It's definitely a fun fold…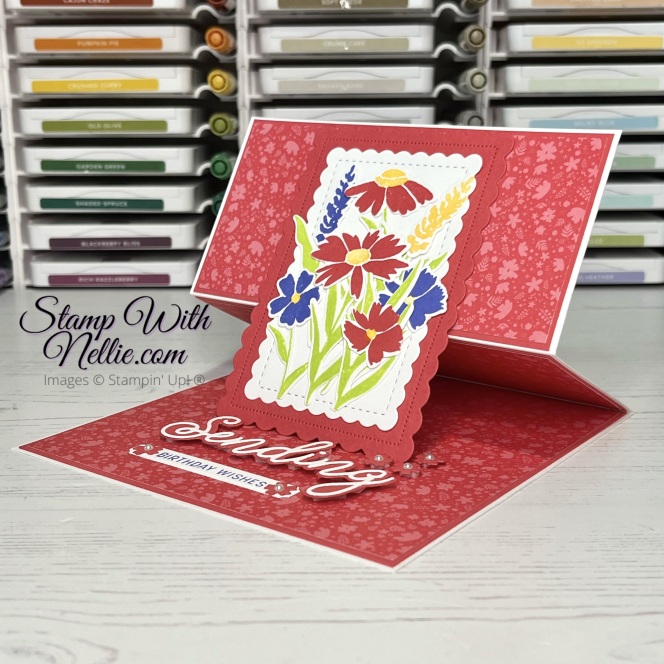 It has plenty of room on the back to write a personal message and it folds flat to fit into a 6″ x 6″ envelope…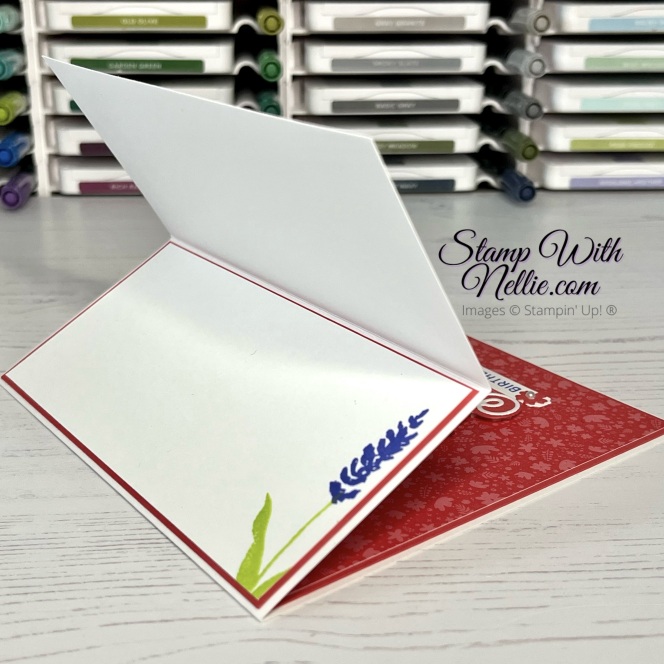 Click on the image below if you'd like to see how to make this card…
Here's the version I made in the video…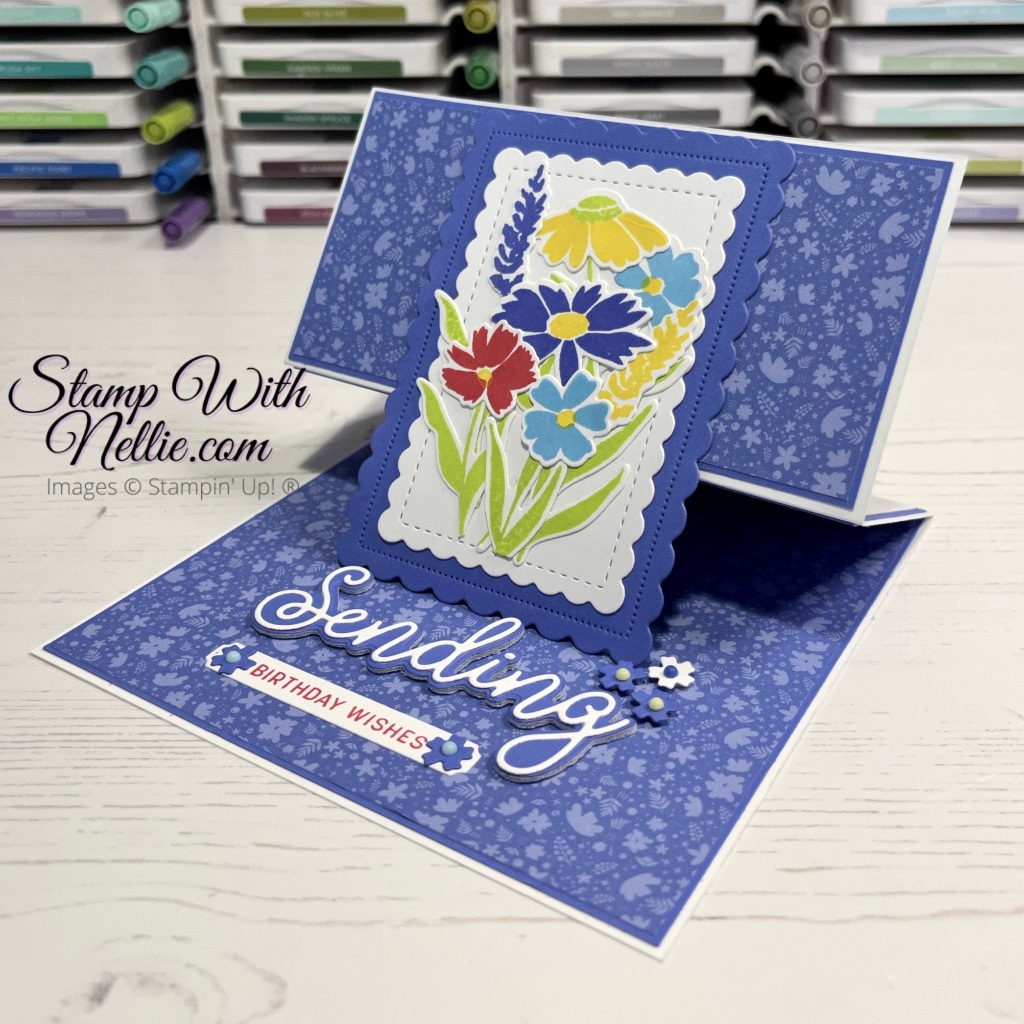 Now please click on the next button to see what Jill has created to share with us…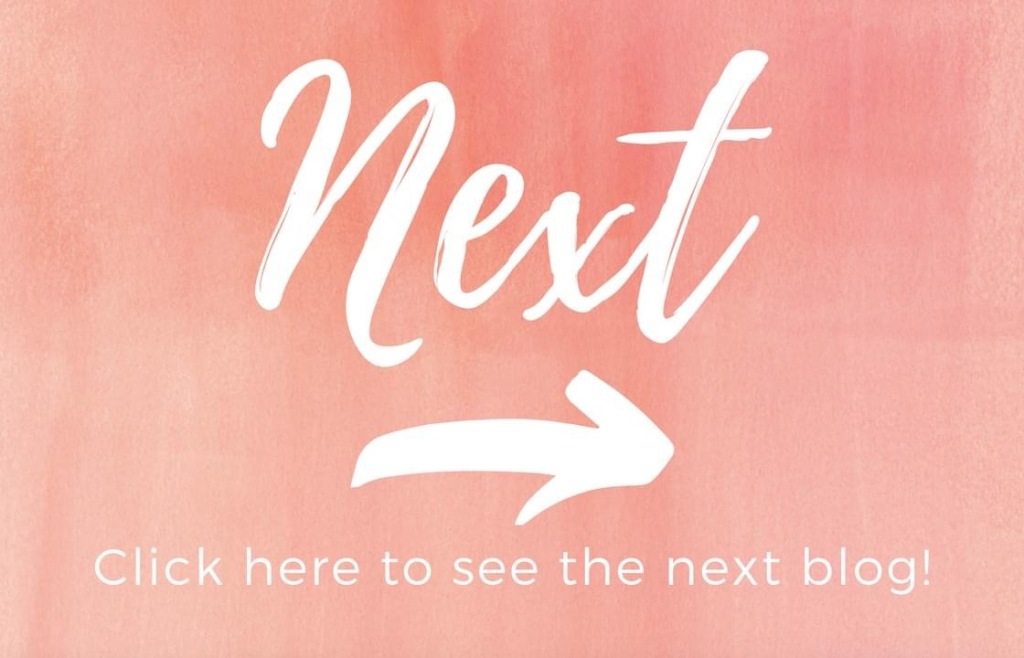 Here's the full list of blogs in this hop:
I hope you enjoy seeing what these 3 lovely ladies have created – I can't wait!
MEASUREMENTS
To make this card you'll need the following:
A4 Basic White Thick card trimmed to measure 11-1/2″ x 5-3/4″

score on the long side at 5-3/4″ and at 8-5/8″

2022-2024 In Color card measuring

5-5/8′ x 5-5/8″ (one piece)
2-3/4″ x 5-5/8″ (three pieces)
approx 3-1/2″ x 5″ for die cutting the label
a scrap for die cutting the sentiment

2022-2024 In Color designer series paper measuring

5-1/2″ x 5-1/2″ (one piece)
2-5/8″ x 5-1/2″ (two pieces)

Basic White card measuring

2-5/8″ x 5-1/2″ for the back of the card
approx 4″ x 2-3/4″ for die cutting the label
scraps for die cutting the sentiments and flowers
Shop the products
I've listed all of the products I used for both versions of today's project below. You can click on any of the links to see that product in my online shop.
Remember, you can also get the 2022-2024 In Color ink pads, DSP and A4 card pack for free if you join my Stampin' Up! team before 31st May 2022.
When you shop with me you'll receive a handmade card and gift as a token of my appreciation. If your order is under £150 please use the current Host Code so that I can add in a free product to your customer thank you pack for the month. Find out more on the Host Code page in the main menu.
Happy crafting,
Heather x
Product List