Hello everyone.
Welcome to the latest Project Share Blog Hop!
As you might already know, each Thursday our lovely little group of 4 independent demonstrators (Gez Carpenter, Jill Chapman, Verity Pursglove and me) share projects created by the other 3 in our blogs. We decided to take this a step further and on the first Saturday of each month we will each create a new project on a common theme and share them in this blog hop.
Our theme for December 2020 is Fancy Fold, so once you've seen my project on this theme please click on the next button below to hop over to see another fabulous project created by these talented ladies.
Although I didn't pick this month's theme it's right up my street as I love unusual card folds. I thought I should do one I've never attempted before; the tuxedo fold. The tutorials I found for this fold were for very large cards so I scaled it down so that my card fits a C6 envelope. I also had some new products to play with so I combined them to make this prototype…
This card uses the Dragonfly Garden bundle and Dandy Garden designer series paper that are in the next mini catalogue so will be available in January 2021.
I made a different version using products you can buy now in my video tutorial…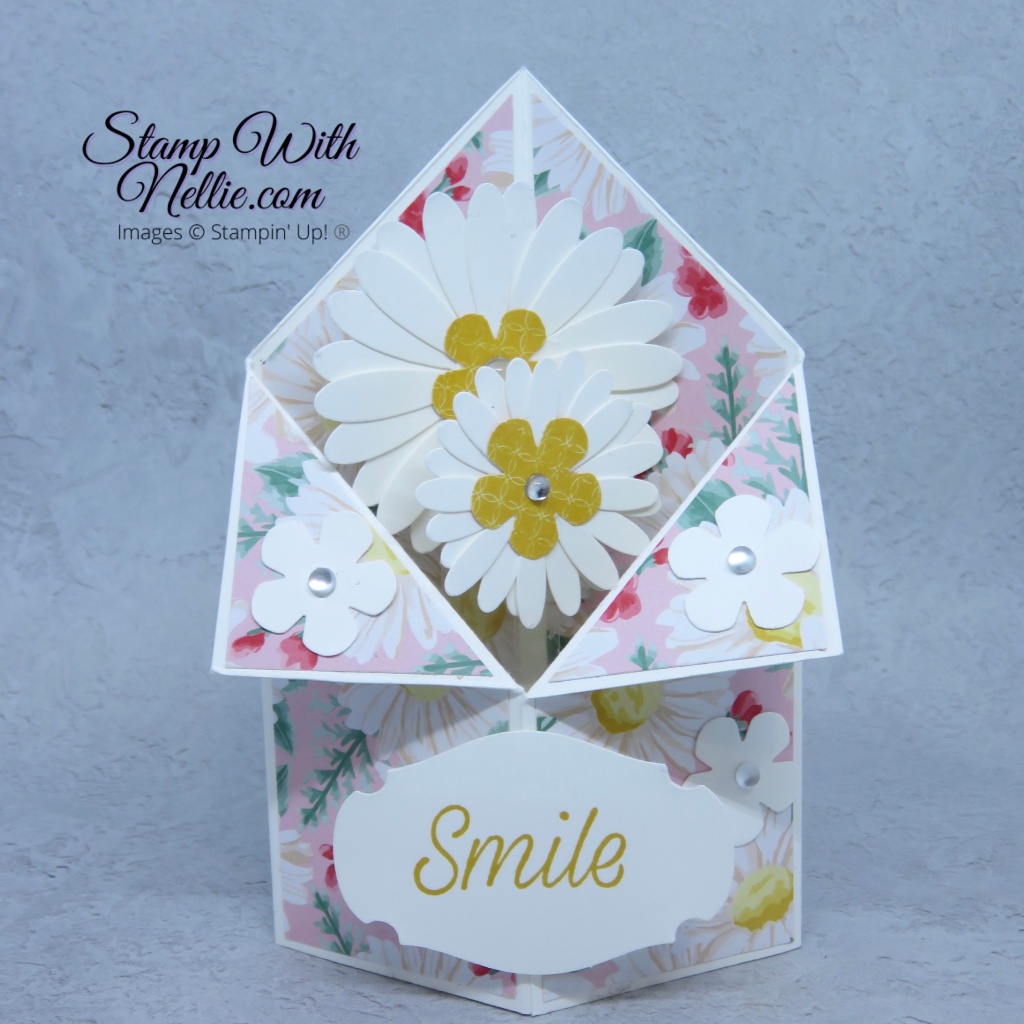 This one uses the Flowers for Every Season designer series paper, the Daisy and Medium Daisy punches and the Daisy Lane stamp set. I'll list the full products used at the end of this post.
You can see how I created this card in the following video…
To make this card you will need
a piece of Whisper White Thick card that measures 21 x 14.5 cm

score on the long side at 5, 10, 15 & 20 cm
cut out sections as shown in the video measuring 5cm from the bottom and 4.8 cm (not 5cm as I said first in the video) from the top

Whisper White card to stamp with the sentiment and cut with the Story Label punch
Whisper White card to cut 3 each with the Daisy Punch, Medium Daisy Punch and Small Bloom Punch
Scrap of Bumblebee card or DSP to cut 3 flowers with the Small Bloom Punch
2 pieces of Window Sheet to attach the daisies
Flowers For Every Season DSP

2 pieces that measure 14 x 4.5 cm (cut as shown in the video for the inside sections)
2 pieces that measure 4 x 4.5 cm (cut on the diameter for the 'collars')
2 pieces that measure 9.2 x 4.5 cm (for the front sections)

2 scraps of Whisper White card for brackets for the sentiment – add these BEFORE the front 2 pieces of DSP

these just need to be shorter than the width of your sentiment label and narrower than the height of your label so you don't see them. Fold them in half.
Now please click on the next button to see what other Fancy Fold projects my talented friends have in store for you…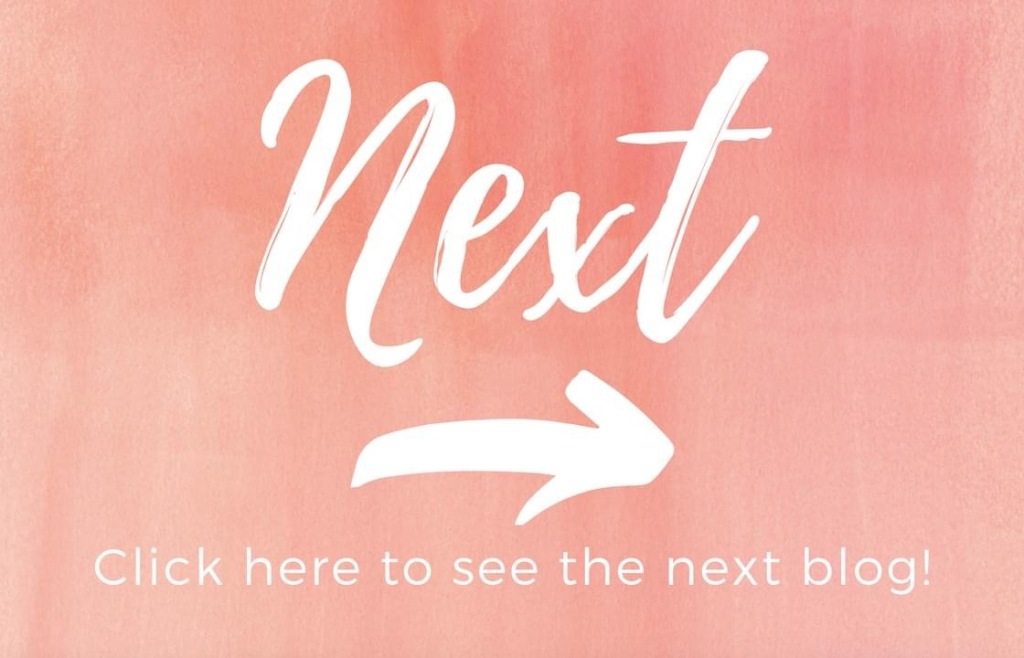 Here's the full list of blogs in this hop:
I've listed the products I used for today's box below. You can click on any of the links to visit my online Stampin' Up! shop. I would love to be your independent demonstrator.
If your order is under £150 please use the current Host Code so that I can add in an extra gift to your customer thank you pack. If your order is £150 then you get to choose your own extras. Check out the Host Code page in the main menu above for more info.
Happy crafting,
Heather x
Product List