Hello everyone.
I was SO excited to receive the Joy To The World Paper Pumpkin kit and it honestly did not disappoint me!
Paper Pumpkin is a subscription paper craft kit that is normally only available in the USA and parts of Canada. However, this Joy To The World kit is available in all of Stampin' Up!'s markets, including us in the UK – yippee!
I started off by following the instructions and made these cards…
And as much as I loved them I thought about how I could make better use of the contents of the kit to get more than the suggested 8 cards; without adding too many more supplies.
So, I only used one of the flowers, half the twine and only the ends of the banner to make my next card. Splitting the embossed piece into 3 means I covered up more of the card base and the single flower didn't look lost.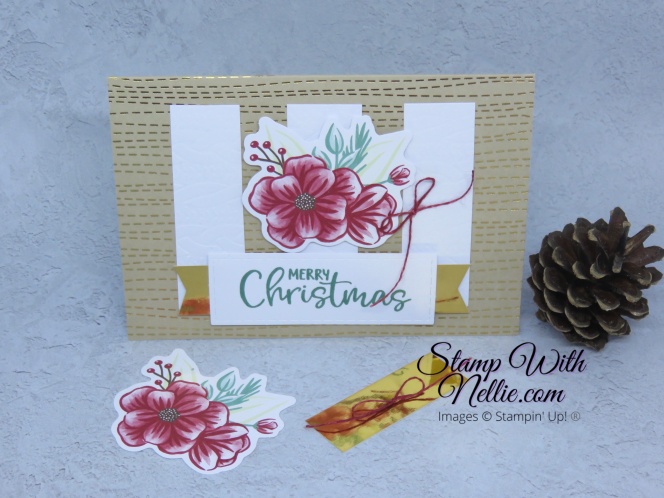 Then I used the leftovers to make another card with one of the Whisper White Note Cards & Envelopes…
Then I took that a step further and only used the stamp set included in the Paper Pumpkin kit to stamp on another note card like this…
So if you grab yourself a pack of note cards & envelopes plus a Cherry Cobbler ink pad you can create an extra 20 cute Christmas cards to spread even more joy to the world! And my final card is so easy to make. #simplestamping at it's best!
This really is a fun kit with so many possibilities but remember it's only available while stocks last.
You can use the links below to purchase the supplies I used for today's cards:
Product List
If you have any questions about any Stampin' Up! product or how to order then just use the Contact Me form in the main menu to get in touch. I'd love to help.
Happy crafting,
Heather x