Hello everyone.
If you're a regular reader of my blog then you may remember that I had so much fun with the Simply Citrus all inclusive kit while I was away on holiday recently.
Paper Pumpkin is a kit that is available in USA and parts of Canada as a subscription service; so they get a brand new kit each month. The kit they got in June 2020 was available in all other Stampin' Up! markets from 11 August 2020 – including UK! Mine arrived soon after I returned from my holiday and I've just had the chance to play with it.
First of all I watched this video about the kit…
And then I followed the instructions to make these 4 cards…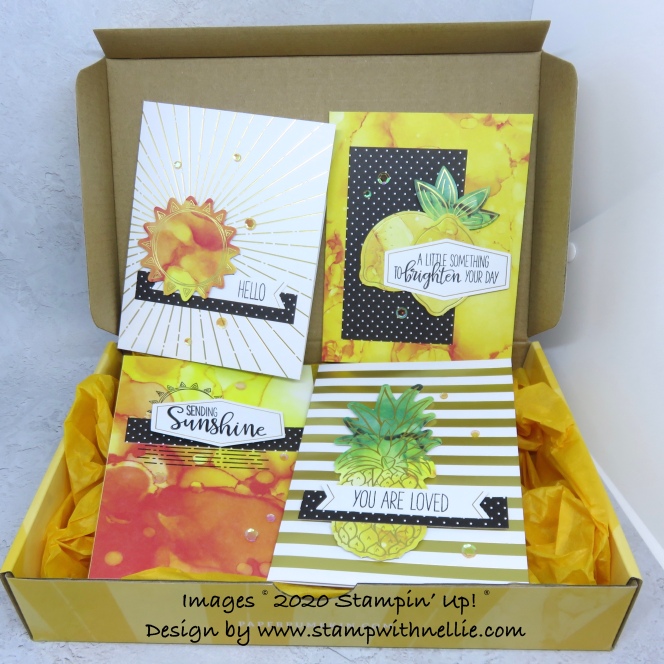 And then I mixed it up a little to create these 4 cards…
I didn't add anything I just played around with what was in the kit to come up with these variations. You can see them in more detail below…
I then decorated my box and I still have lots of pieces of the kit along with the stamp set and some of the sequins etc to make some more cards when I get a chance!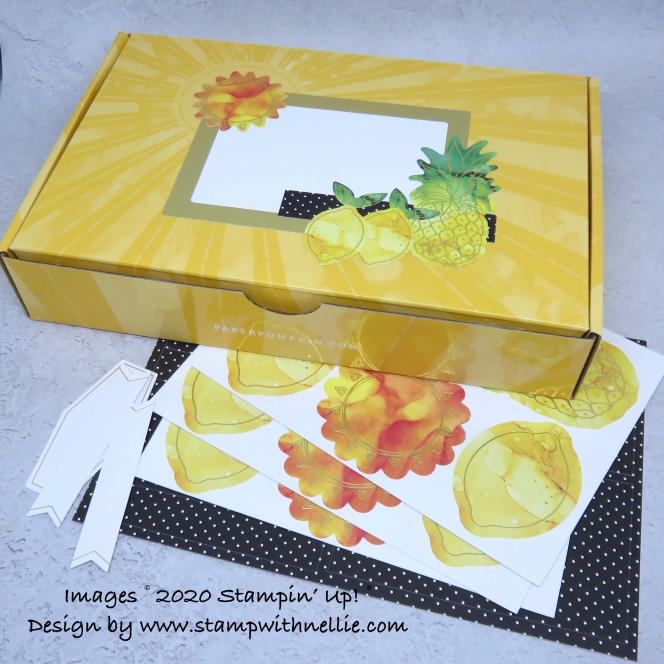 I put the cards and envelopes inside the box and added a few extra bits and pieces to #SHARESUNSHINE
This awesome kit is still available if you'd like to share some of your own sunshine!!
And we are lucky enough to be getting a Christmas themed Paper Pumpkin kit in the UK from 3 November 2020
I can't wait to get my hands on this one too! I'll remind you nearer the time when it's available so you don't miss out either.
In the meantime, you can use the product link below to order your Box Of Sunshine from my online Stampin' Up! shop. Remember, this is only available while stocks last.
Product List
Happy crafting,
Heather x