Hello everyone, I hope you are well.
Today's project is a little triangle shaped treat box that can hold 2 Ferrero Rocher chocolates or can be filled with smaller treats like mine…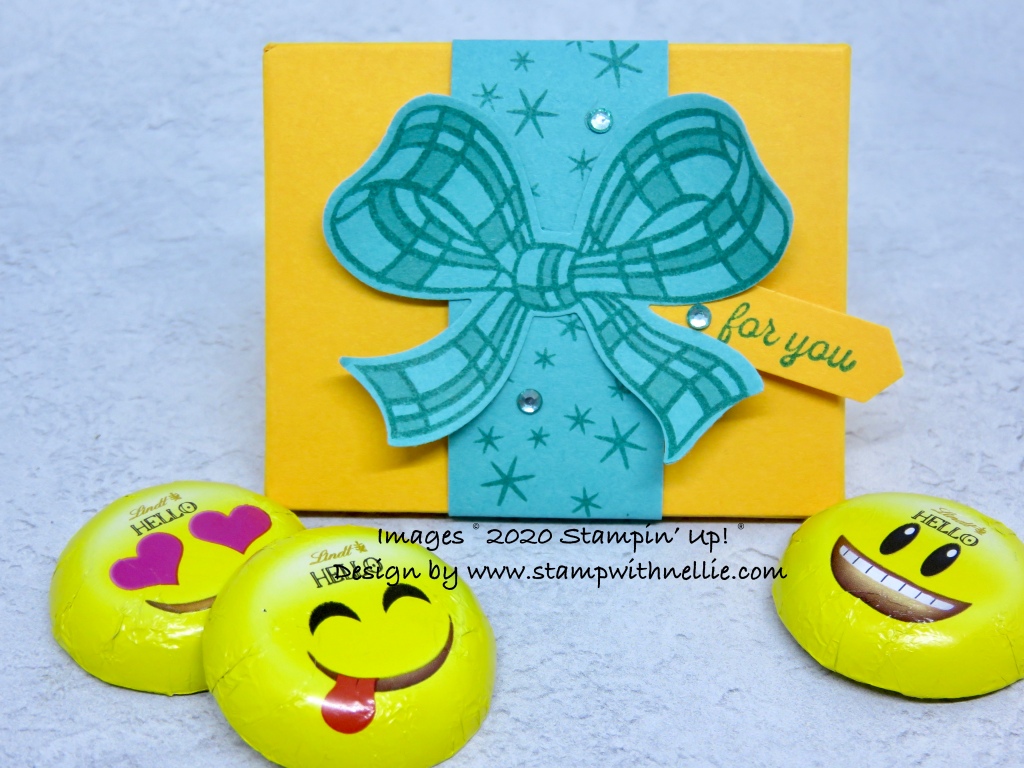 You can get a better view of the shape in the next photo…
Why not check out my video to see how this box opens and how you can make your own version…
Here's what you'll need to make one of these triangle treat boxes as shown in the video:
A piece of Poppy Parade card measuring 7-1/2″ x 6-3/4″

score on the long side at 2-1/4″, 4-1/2″ and 6-3/4″
make marks on both long sides at 1-1/8″, 3-3/8 and 5-5/8″ to use to make diagonal lines and cuts
score on the short side at 2″ turn 180 degrees and score at 2″ again

A piece of Whisper White card measuring 1″ x 7-3/4″ for the belly band
A piece of Whisper White card for the bow and sentiment tag
I've listed the products I used in the video and for my original version below.
Here's a photo of my original along with the one I made in the video…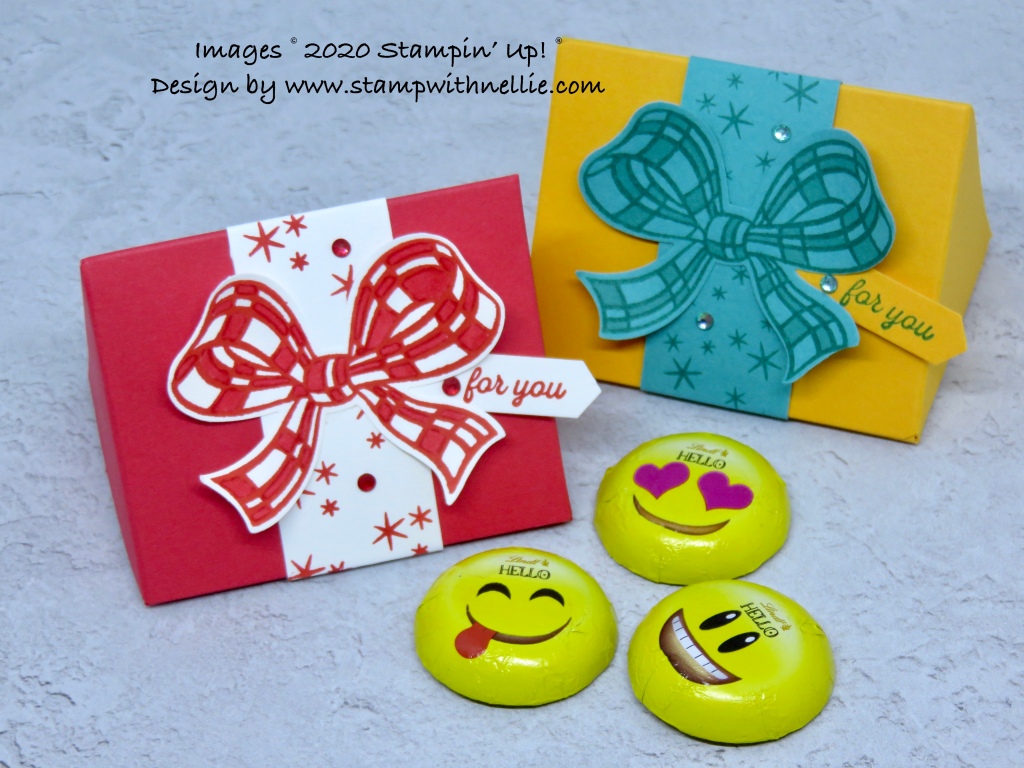 I really hope you've enjoyed this project and will have a go at making your own versions to treat the people you love.
Happy crafting,
Heather x
Product List