Hello everyone.
As promised in my post yesterday, I used up the remaining hand stamped card I created yesterday to make this card…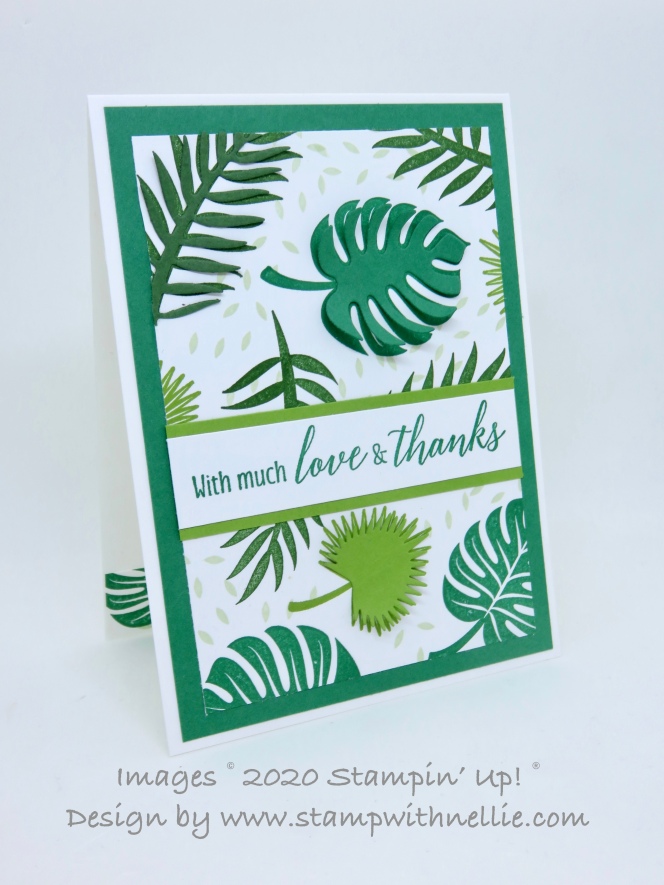 And here it is along with the box I shared with you yesterday…
As much as I love using designer series paper for my cards and boxes, it is really relaxing and rewarding stamping your own…
To make my card I made a base from Whisper White Thick card measuring 29 x 10.5 cm, scored and folded at 14.5 cm. I added Call Me Clover card measuring 10 x 14 cm and then some of the stamped card measuring 9 x 13 cm.
I stamped the sentiment from the Tropical Chic stamp set in Call Me Clover ink onto Whisper White card measuring 2 x 9 cm and backed this with Granny Apple Green card measuring 2.5 x 9 cm then added this to the card base.
I cut some of leaves using the Tropic dies with Garden Green, Call Me Clover and Granny Apple Green card, curled them with a bone folder and then glued the middle of each of them onto their corresponding stamped versions for a bit of dimension.
I also added a strip of the remaining stamped card to the inside of the card. This measures 10.5 x 2 cm.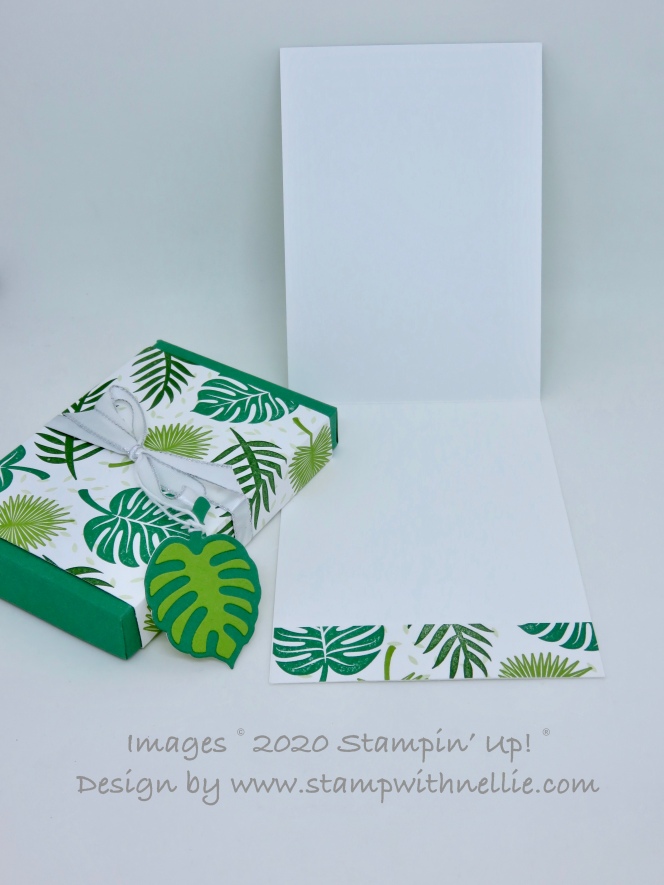 And in case you missed it, here's what was in the box..
You can revisit the instructions for the box by clicking here.
I've listed the Stampin' Up! products I've used below and you can click on the links to visit my online shop.
I hope you've enjoyed these projects. If you have any questions on them or any Stampin' Up! product, please just let me know.
Happy crafting,
Heather x