Hello and welcome!
Today I'm taking part in the InspireInk Blog Hop today with a 3D theme, once you've had a look at my project please remember to check out the other blogs for lots more inspiration – I'll point you in the right direction.
But first, here's the box I've created with a big clue to what's inside…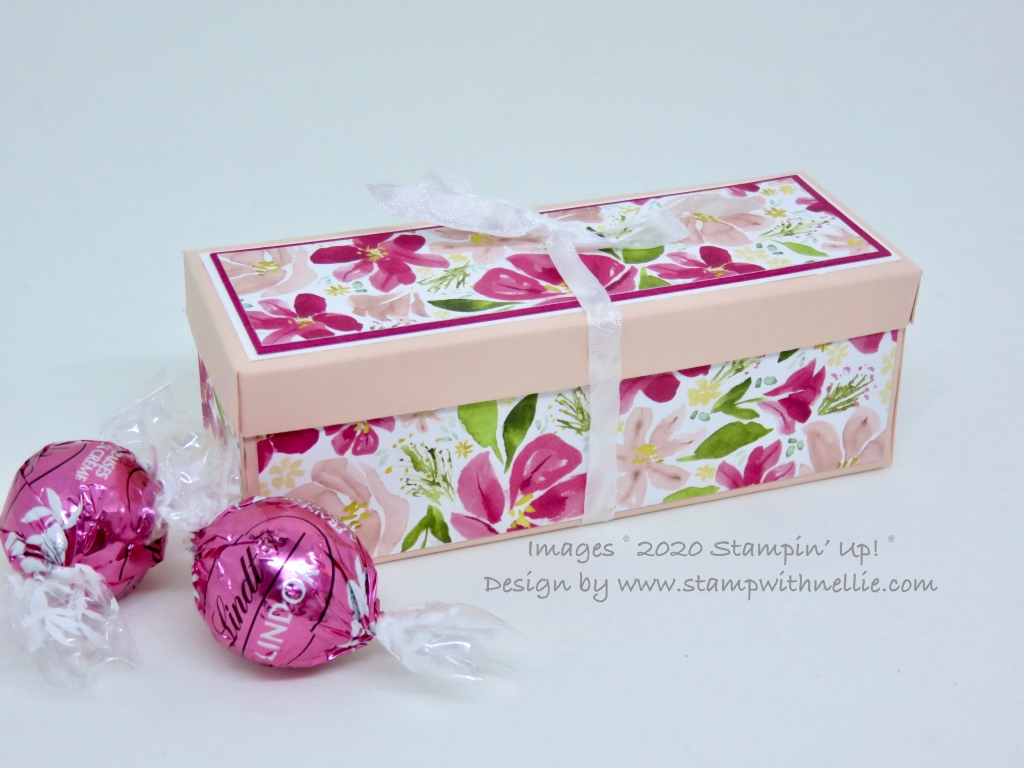 But, there's a bit of a surprise when you untie the Whisper White Crinkle Seam ribbon and lift the lid…
And when you fold out the sides…
Each of the 3 little boxes within the main box holds a yummy chocolate, or you could swap that for any other little gift.
I will be back tomorrow with all the measurements, if you'd like to make your own version, but until then please click on the blue box below to see the list of my lovely team mates that are taking part in today's hop. Please click on each link and show them some love…
Thank you.
Happy crafting,
Heather x
Product List
UPDATED TO ADD LINKS TO THE MEASUREMENTS FOR THIS BOX: