Hello everyone.
It's time for me to share more fabulous projects from my talented friends Gez, Verity and Jill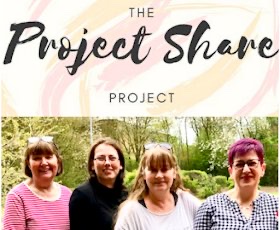 Gez from www.nigezza.co.uk has created a very useful sticky note & pen holder with a calendar. Who wouldn't want this on their desk?
Please click here to visit Gez's blog and watch her video tutorial to learn how to make your own version.
Jill from www.paperdaisycrafting.co.uk has created a few versions of this card influenced by a card she received from Gez…
Isn't this gorgeous? Please click here to pop over to Jill's blog to see the other equally beautiful versions and watch Jill's video tutorial.
I want to show this stunning thank you card Verity from www.inkybutterfly.wordpress.com as I love it!
Please click here to read Verity's blog post and find out more about this awesome card.
I hope you've enjoyed these 3 projects from these lovely creative ladies. I'll be back with more from them next week.
Happy crafting,
Heather x