Hello & happy Thursday. It's project share day with my lovely friends Jill, Verity and Gez…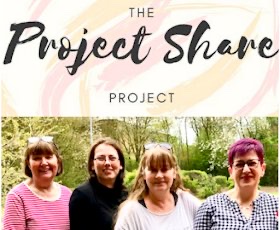 I have another 3 gorgeous Christmas cards made by these talented ladies to share with you.
Jill from www.paperdaisycrafting.co.uk created this beautiful card…
Please click here to visit Jill's blog, see her other version and watch her tutorial video.
Verity of www.inkybutterfly.wordpress.com has been very clever with colour to produce this stunning card…
Please click here to read Verity's blog and find out what technique she used to create this lovely effect.
Gez from www.nigezza.co.uk made this super cute penguin card…
I love how cosy they look with their scarf and hat! Please click here to visit Gez's blog to watch her tutorial so see how she created this card.
I truly admire how talented these lovely ladies are. I can't wait to show you more of their projects next Thursday.
Happy crafting,
Heather x