Hello!
I've not had much crafty time this week so I don't have much to share with you. Hopefully I will get some creative time (and energy!) tomorrow.
However I've just realised that I hadn't shown you my advent calendar yet, so here it is…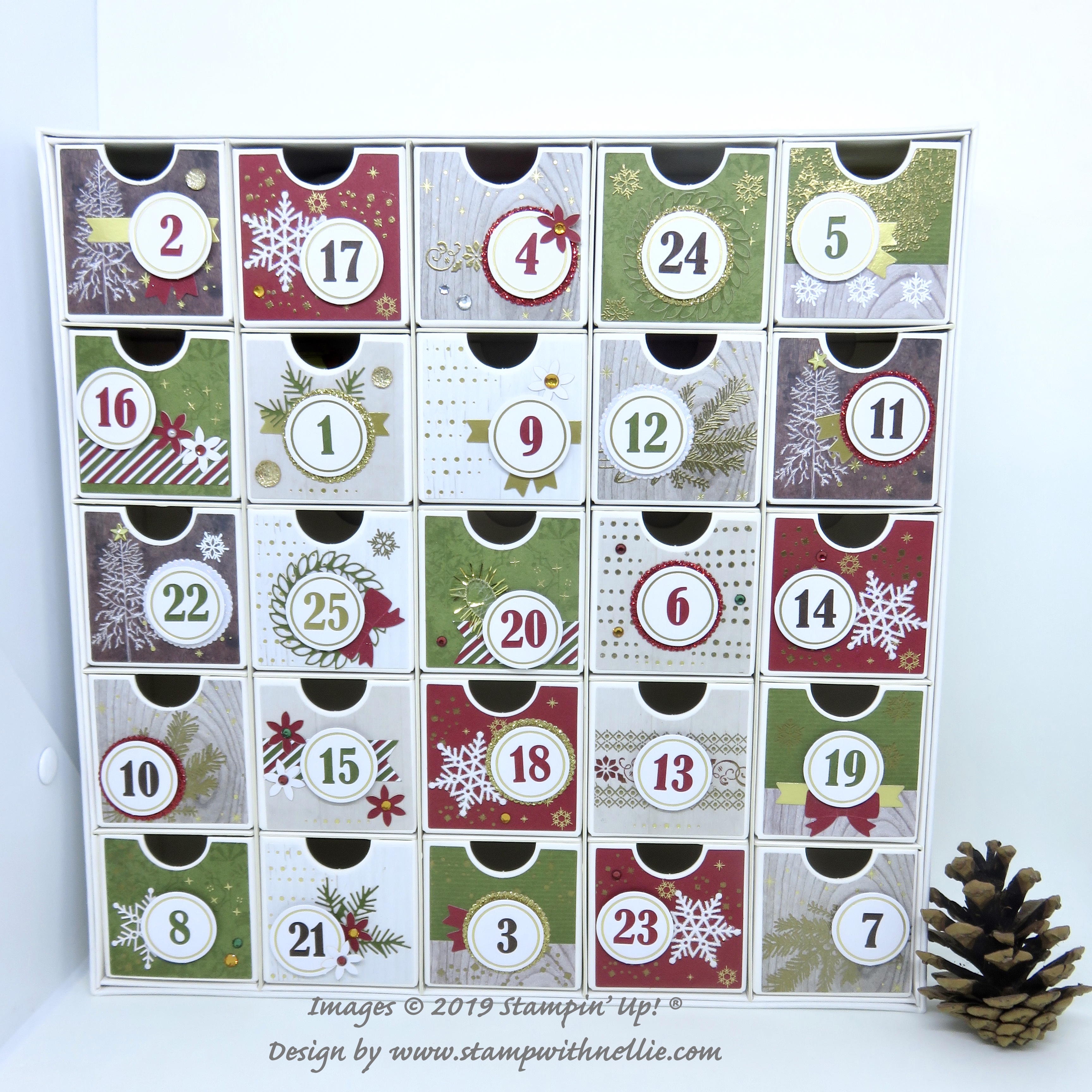 The Christmas Countdown kit from Stampin' Up! comes with 25 little box drawers ready to be decorated. The kit includes various designs to cover the front of the boxes, lots of stickers and all the numbers you need.
The instructions suggest some designs using the coordinating stamp set but of course I'm not great at following instructions so I added heat embossing, glimmer paper and bling!
I also used the sticky side of the snowflakes stickers to add Dazzling Diamonds glitter and then glued the other side to the boxes…
The boxes are a pretty good size. I managed to squeeze in a Pandora charm box for the 25th. I filled the others with a mix of pampering gifts such as lip balm, candles, chocolates, a keychain and bath bombs.
It was lots of fun to put this together. I might decide to decorate the other sides of the boxes too.
Happy crafting,
Heather x