Hello and happy weekend to you!
This another one of the projects I made for my friend's catalogue launch party earlier in the month and I just can't wait any longer to share it with you…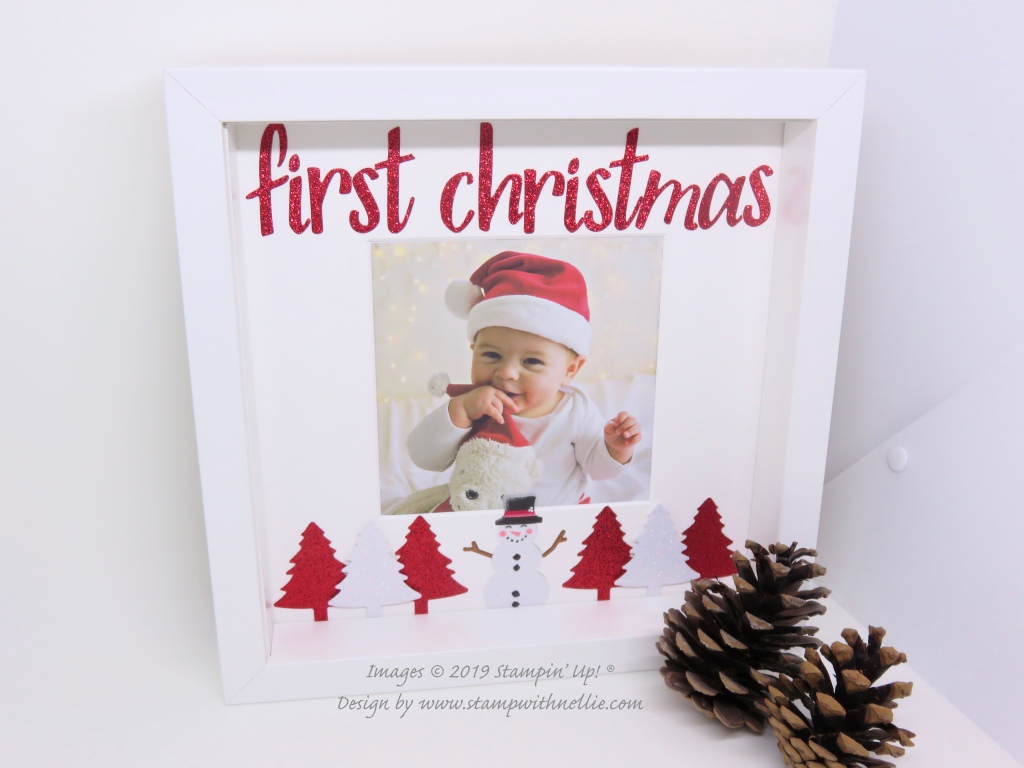 I don't know about you, but I think this is just TOO cute!
I used an Ikea RIBBA 23 x 23 cm frame and added my decorations to the mount of the frame. This means you add in your favourite baby photo (mine was randomly selected thanks to a search engine!)
I cut the letters from Real Red Glimmer paper using the Hand Lettered Prose dies. To fit the frame I needed to trim a bit of the cross strokes on each of the letter 't'.
I used the Snowman Builder punch to cut the snowman's body from a piece of the Let It Snow speciality designer series paper (DSP). I used the punch on another piece of the DSP to cut out his hat too. His arms come from the Let It Snow embellishment kit.
I cut 4 trees from Real Red Glimmer Paper and 2 from Sparkle Glimmer Paper using the Pine Tree punch.
After I'd taken the above photo I thought it would be cute to add the little felt snowballs that also come in the Let It Snow embellishment kit as a bit of a shaker element…
I hope you've enjoyed today's project as much as I loved making it. I've listed the Stampin' Up! products used for this project below. You can click on any of the links to visit my friend Valerie's online shop.
Happy crafting,
Heather x
Product List