Hello!
Tomorrow is my niece's 11th birthday and instead of buying her a gift she asked me if I'd go shopping with her and her mum last Wednesday. She told me to make sure I had my credit card, eek!! To limit the potential expense I decided that cash would be King for the day.
Now, I couldn't just put the notes in an envelope could I? Of course not, I put them in this box instead…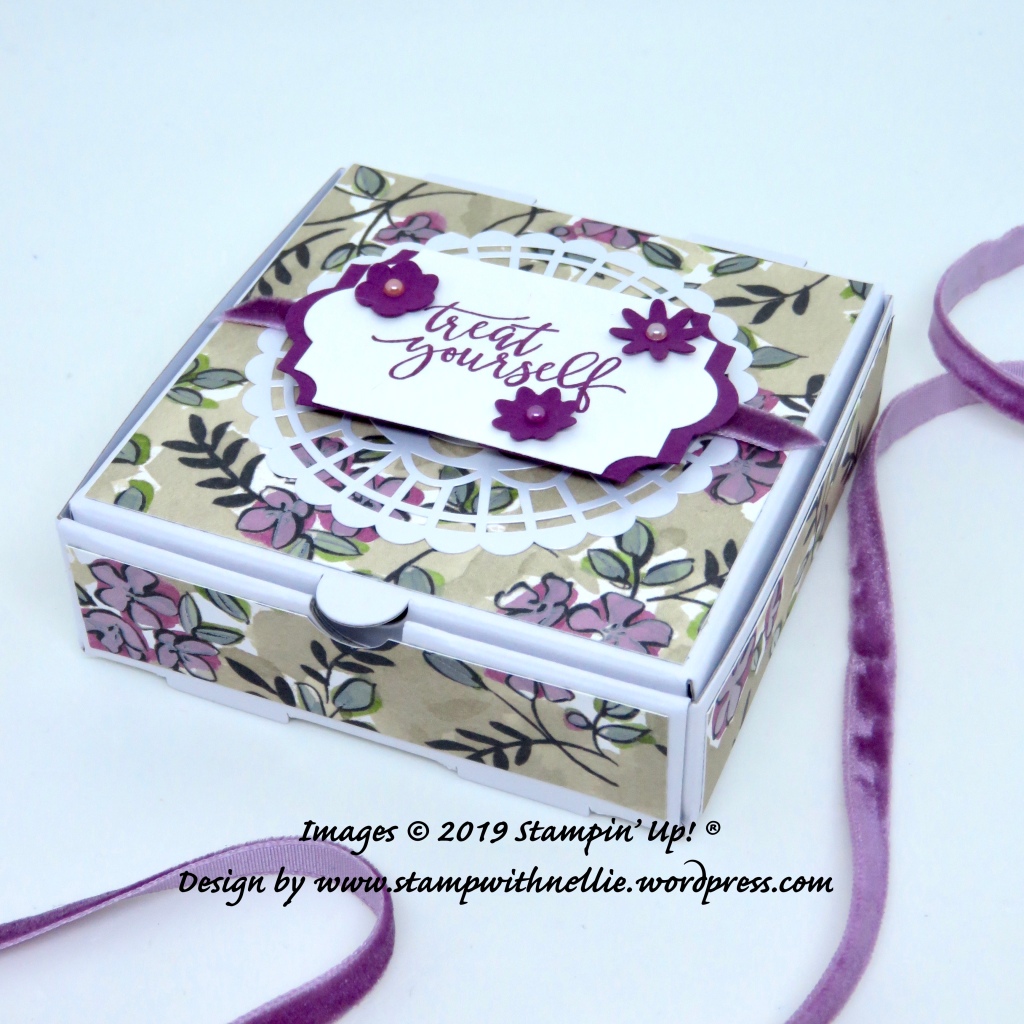 The mini pizza boxes are so quick and easy to put together and to decorate. I used some of the Share What You Love speciality designer series paper that has a gorgeous pearlised finish and seems so very luxurious. The panel on the top measures 3 & 1/4 inches square. The side panels measure 3 & 1/4 inches by 3/4 of an inch, obviously you need 4 of these. I used my 1/2 inch punch to take out a semi-circle in the middle of the front panel before adding it to the box, so that it lines up with the notch for opening the box.
I added one of the Pearlized Doilies on top and then some of the Rich Razzelberry 1/4 inch Velvet Ribbon to add even more of a luxurious feel.
I stamped the 'Treat Yourself' sentiment from the Picture Perfect Birthday stamp set in Rich Razzleberry ink onto Whisper White card then cut it with my Everyday Label. I used the same label punch on Rich Razzleberry card and cut it in half to add to the back of the stamped one to give a little border at each end.
I used the Bitty Blooms punches to create 3 little flowers from Rich Razzleberry card and added some of the Share What You Love Artisan Pearls to the centres of them.
My niece did think this was a pretty box but she was much more interested in the contents…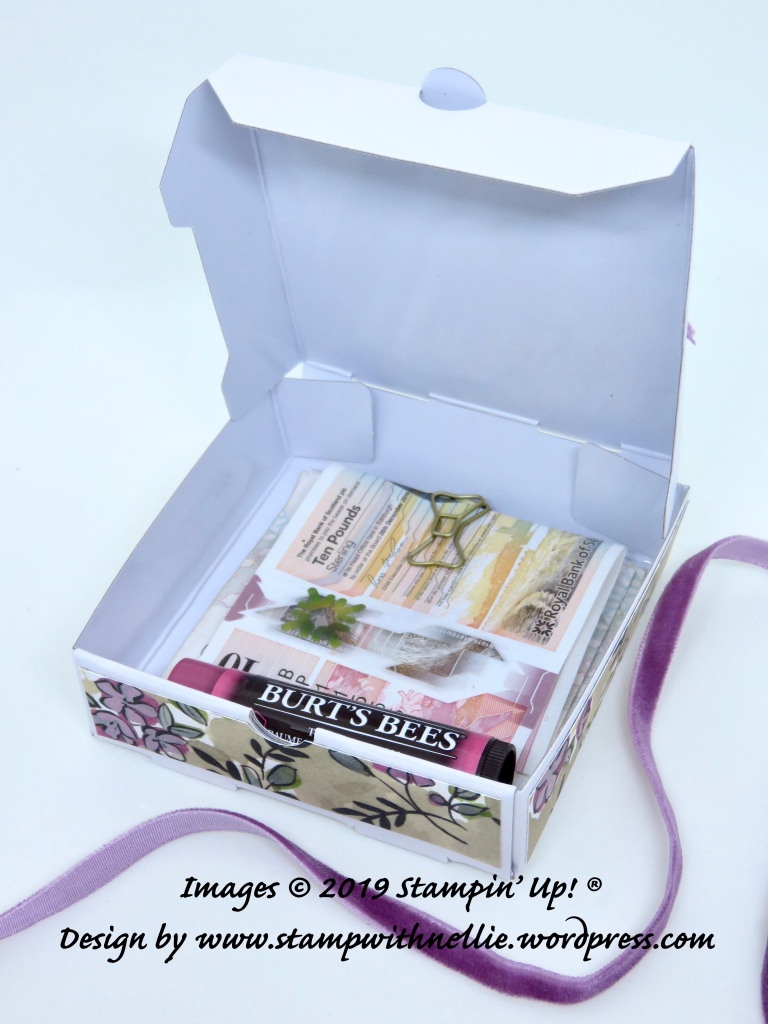 She really loves a Burt's Bees lip balm and bought herself another one on our shopping trip!
I hope you've enjoyed today's project. I've listed all of the Stampin' Up! products used below and you can click on any of them to visit my online shop at any time. I'd love to be your independent demonstrator. If you do choose to shop with me please take a look at my Host Code page to make sure you get the best value for your money.
Happy crafting,
Heather x
Product List