Hello. As promised in my blog post yesterday here are the cards I sent to my customers to thank them for shopping with me during March 2019…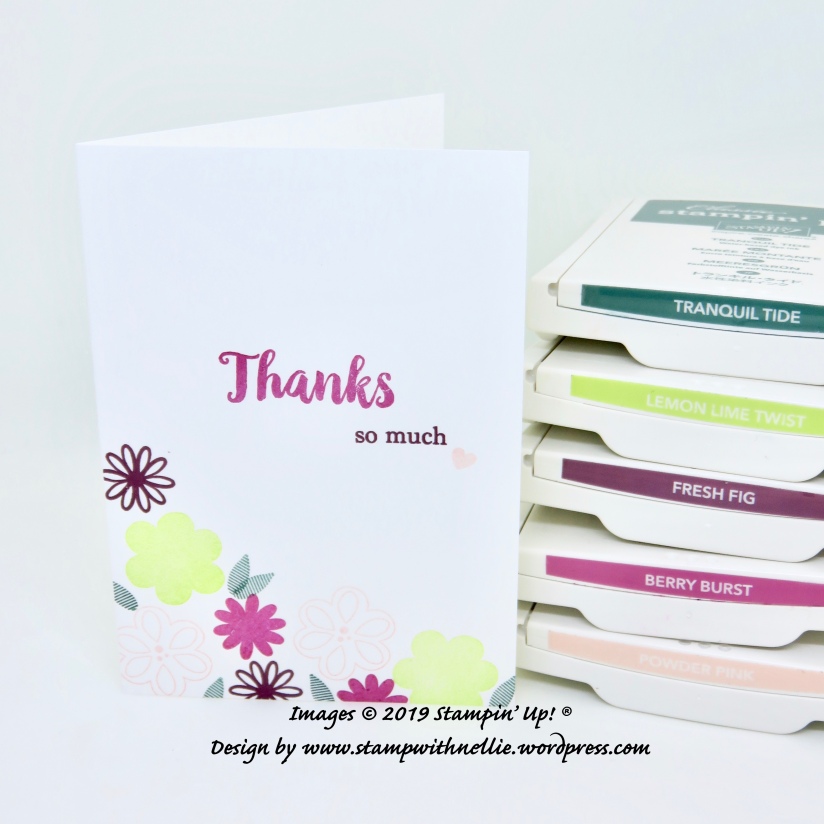 These really are so simple to make, all I had to do was remember which ink pad to use for which flower. When you're making a few, that's easier said than done, lol.
To make my job easier I started with Note cards and Envelopes, rather than making my own card bases.
I chose to use the ink pads shown as these are the In Colors that will be retiring at the end of next month. I remember being so excited about these colours when they were launched and I really do still love them all. I will be sad to see them go. But on the other hand, that means that we get new In Colors soon too!
All of the stamps I used are from the A Big Thank You stamp set. I love the combination of flowers, leaves, sentiments and other flourishes you get in this stamp set. It's a great one for someone starting out making cards, because you can never have too many ways to say thanks in my book.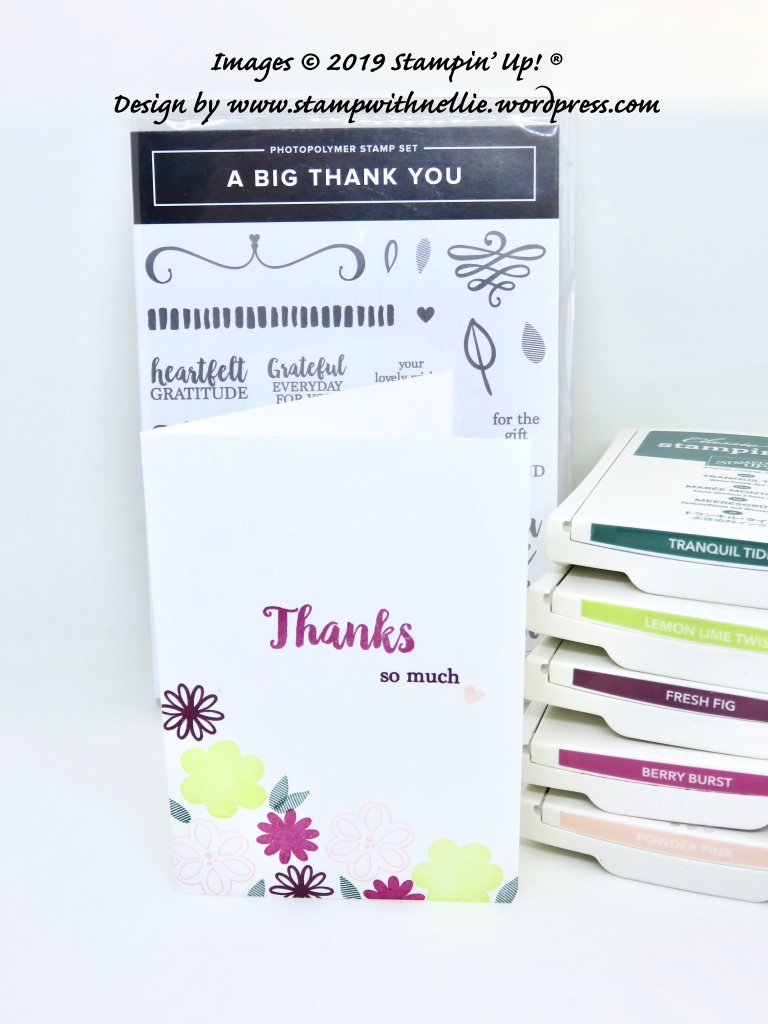 I purposely left lots of white space on this card, although it was tempting to add in lots more of those sweet little flowers, so that the sentiment really stands out. I hope you like the fresh and clean look of this #simplestamping card as much as I do.
I've listed the products used in this card below. If you are interested in purchasing anything in the 2017-2019 In Colors I really would urge you to do so soon. Everyone knows these are retiring so will be stocking up while they can. If you already have the ink pads then definitely get the reinkers now before they sell out and you won't be able to get them from June 2019 onwards. If you don't have the ink pads you'll see from my product list that you can buy them as a set and save some money over buying them all separately.
If you have any comments or questions please let me know, I'd love to hear from you. You can add comments below and you can use the Contact Me form in the main menu to get in touch.
Happy crafting,
Heather x
Product List