Hello and thanks for visiting my little bit of blog land today.
I am very lucky to have some wonderful friends that are much more like family to me. So when I saw the free Sale-A-Bration stamp set Part of My Story had a stamp that says "You're My Chosen Family" I knew I HAD to have it.
I've combined it today with the Bloom By Bloom stamp set, 2 ink pads and Narrow Note Cards & Envelopes to create this first card…
I stamped straight onto the notecard with Flirty Flamingo and Melon Mambo ink. I then stamped the perfect sentiment onto Whisper White card and trimmed it to size. I added it to a larger piece of Flirty Flamingo card and trimmed that down so there's just a little border showing. I also stamped the flower on the flap of the envelope.
For this card I chose this sentiment for the inside…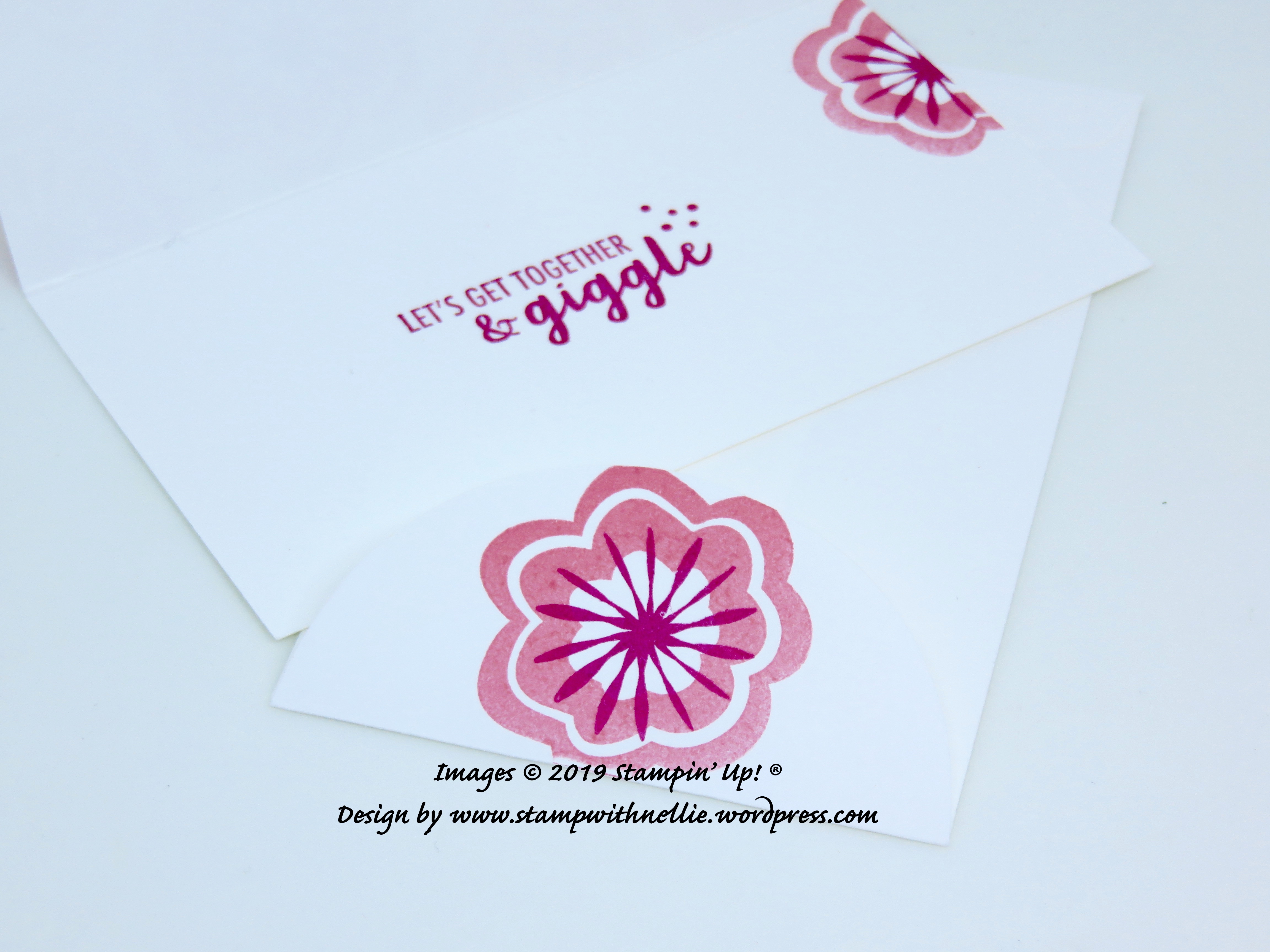 And I stamped a partial flower on the inside too.
Then I decided to make another version but added in using the Pretty Label Punch…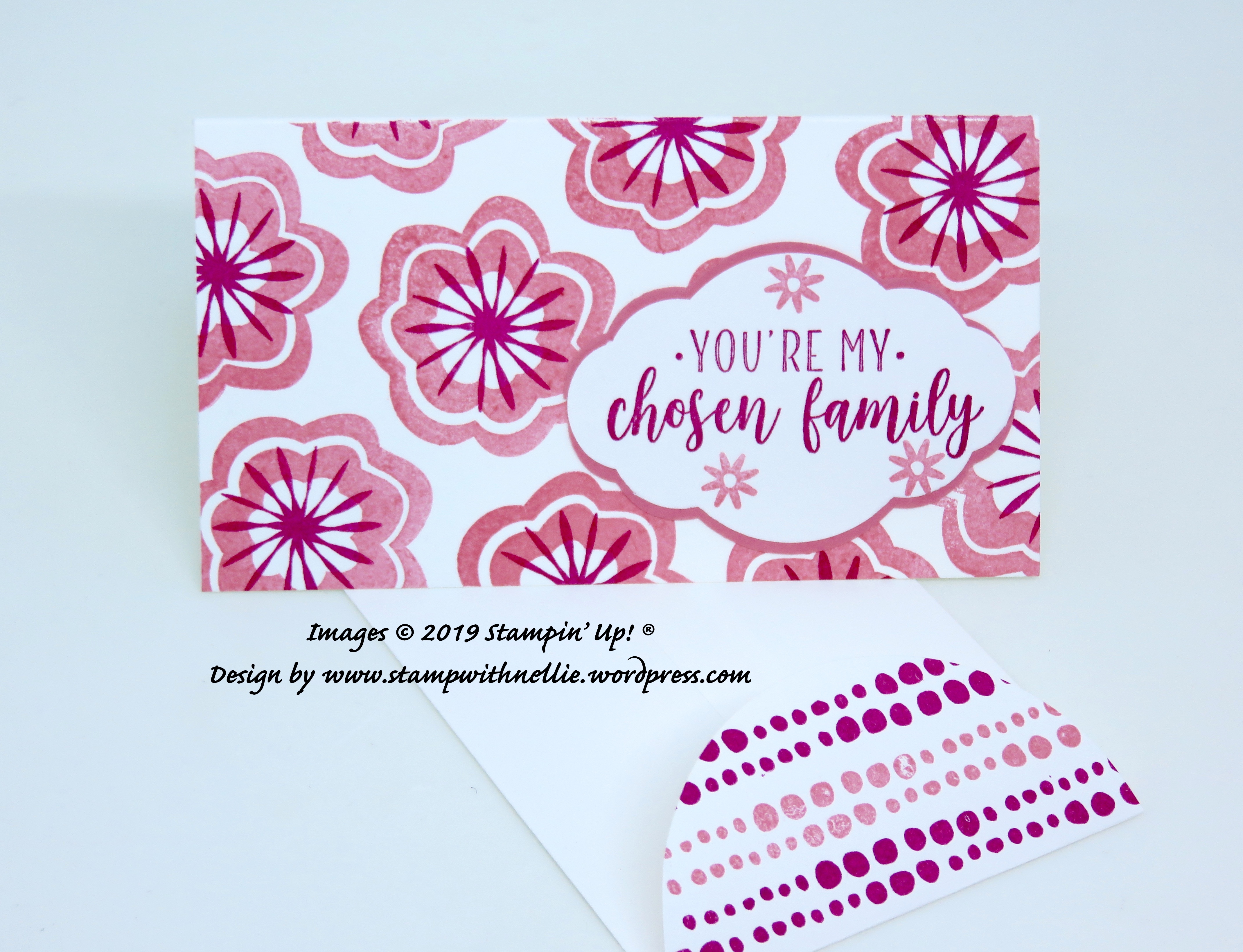 Again I stamped in Melon Mambo ink but I also added 3 little flowers from the Bloom By Bloom stamp set in Flirty Flamingo ink. I used the same punch on Flirty Flamingo card and cut it in half lengthways and added it to the back of my stamped label. This was then glued to my stamped notecard.
This time I used a different sentiment for the inside…
I used the rows of dots from the Bloom By Bloom stamp set on the envelope flap in both Flirty Flamingo and Melon Mambo inks.
I think these bright and cheery colours suit the sentiment of these little cards really well. What do you think?
You can't buy the Part of My Story stamp set but you can get it for FREE with a qualifying order before 31st March 2019 (while stocks last).
If you bought the Bloom By Bloom stamp set, 2 ink pads, a pack of Narrow Notecards & Envelopes and a pack of card stock of your choice your total spend would be £45.40 and you could get the Part of My Story stamp set FREE.
The options for a qualifying spend of £45 are limitless but hopefully this gives you some inspiration of how you could get this stamp set for free and how you could then use it with some #simplestamping. Remember to use this month's Host Code when you shop with me to get an extra freebie from me too.
I've listed all of the products I've used in both versions of these cards below. If you have any questions about these cards, Sale-A-Bration or any Stampin' Up! products please use the Contact Me form to get in touch. I'd love to help.
Happy crafting,
Heather x
Product List