Hello.
Today I'd like you share with you one of the beautiful suites from the 2019 Spring/ Summer Stampin' Up! catalogue that shows the beauty of handcrafted embroidery…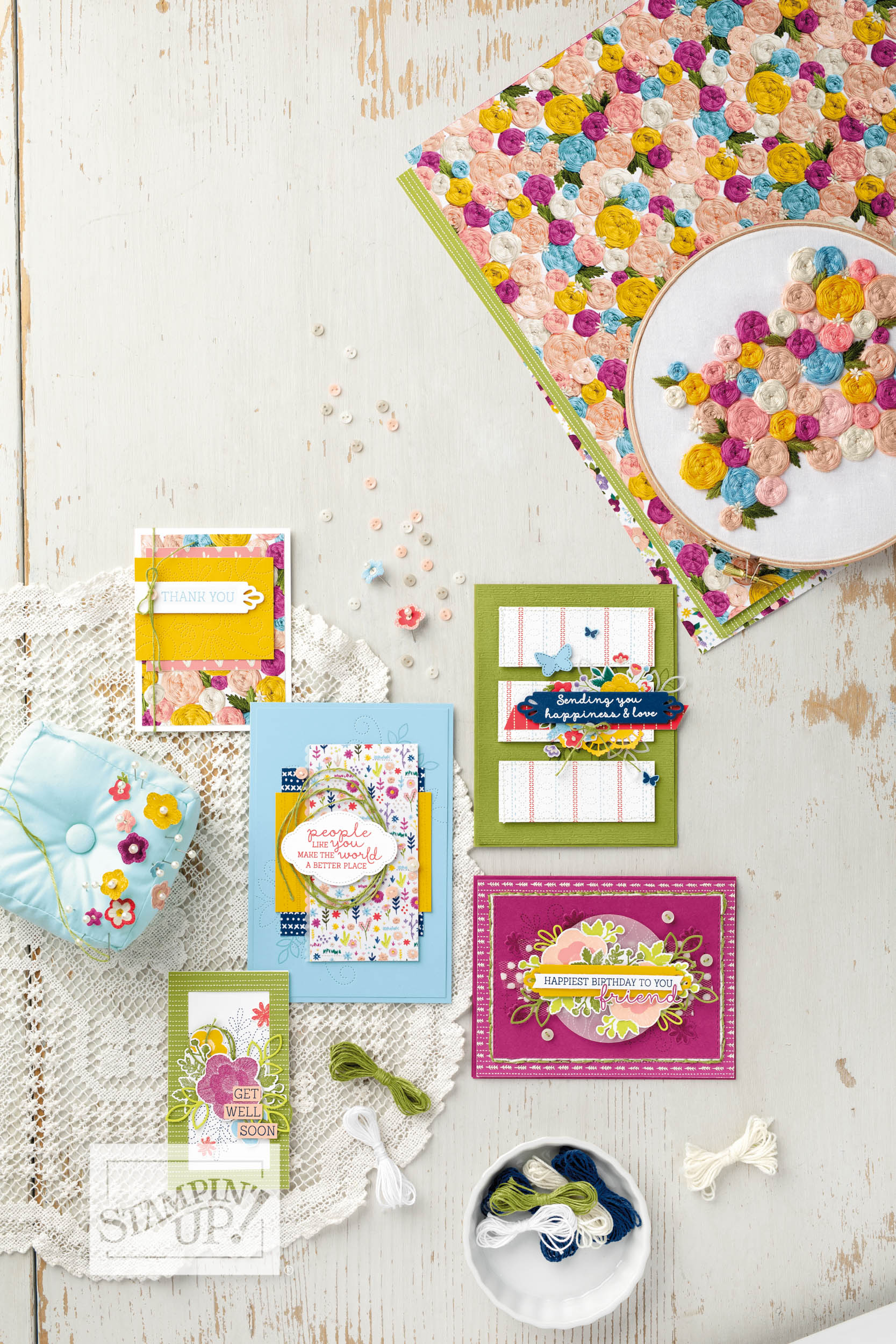 I love the look of embroidery but just don't have the patience or dexterity for it. So this suite really appeals to me! It would be great to make cards for friends and family that love to embroider and I'm sure they'd appreciate the details shown in the designer series paper, the stamps and the dies that all work so well together.
Here's George from Stampin' Up! to show you all of the products from the suite in more detail…
The dies that actually emboss the stitched details are stunning! I especially love the one that coordinates with the Lovely Label punch as that's one of my all-time favourite punches.
Those of you that know me personally, will be aware that I have a bit of a "thing' for buttons and can probably guess how excited I was when I saw that those cute buttons in the suite. They'd be very happy in my button collection and are probably too pretty to use!
I've listed all of the products in the suite below and you can click on any of them to visit my online Stampin' Up! shop.
If you love this suite and have to have it all, then the best way to get it would be to join my Stampin' Up! team. You get to chose up to £170 worth of products for a total cost of £99 (including P & P) if you join before 31 March 2019. There is absolutely no obligation to buy or sell after you join but if you do then you benefit from 20% discount or commission and lots, lots more. Check out the Join My Team page or use the Contact Me form to get in touch. I'd love to answer any questions you have.
Happy crafting,
Heather x
Product List