Hello and welcome to the last part of my series using the Perennial Birthday Project Kit.
My final card from the set really hasn't been changed up much because there's already so much going on with it…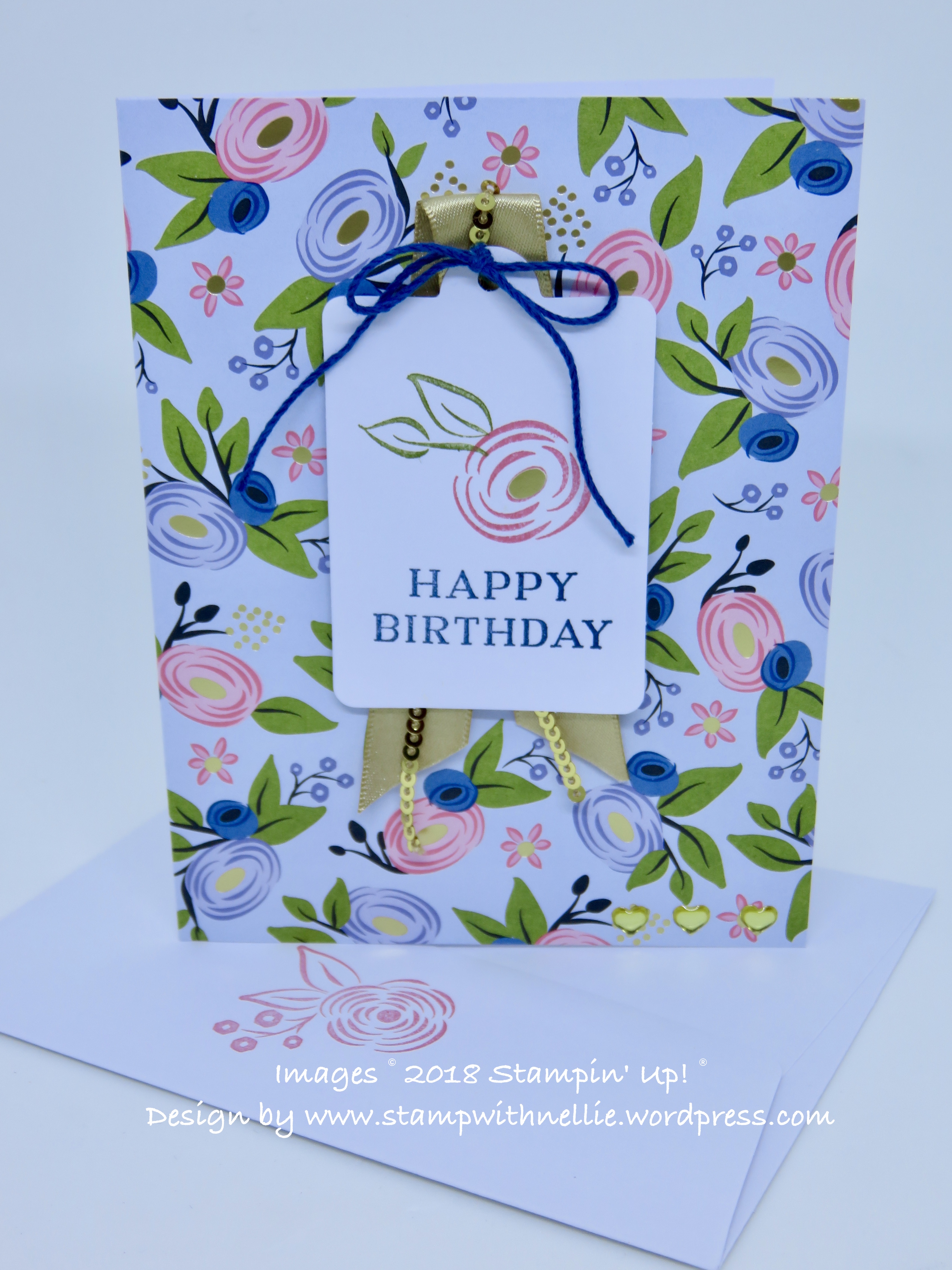 All I did was add some Gold Sequin Trim to the gold ribbon and 3 Metallic Enamel Shapes to the bottom corner.
As always, the envelope got a little bit of attention too.
I hope you've enjoyed this series on how small changes can sometimes make a big difference.  If you're tempted by this wonderful kit, and the beautiful box it comes with then please visit my online shop.
Just click on any of the images from the Product list below to visit my shop.
If you have any questions please leave a comment or visit the Contact Me page to let me know.  I'd love to help.
Happy crafting,
Heather x
Product List