I saw a little bag recently that had a lip balm in it and used a daisy to tuck the bag flap behind to keep it closed. That inspired me to create this…
I thought this would be a cute gift for a mummy to be (or bee 🐝 😀)
The honeycomb style paper is from another Sale-A-Bration free product; Bubbles & Fizz designer series paper.
I followed a YouTube video by Danielle Rose but changed the dimensions to fit my wax melt. My paper measured 6 X 8.5 inches. My score lines were at 3, 4, 7 & 8 inches on the long side and at 1 & 4.75 inches on the short side. I then added 2 more score lines at 3.5 & 7.5 inches, but not full length – see Danielle's video for more info on this.
The heart stamp is from Heart Happiness and was stamped in Daffodil Delight ink on Whisper White card then cut using a Sweet & Sassy die. The bee is from Touches of Texture (one of my all time favourites!)
The greenery around the heart is in Lemon Lime Twist card and cut using a Petals & More die. I just snipped it into smaller pieces.
The sentiment is from Petal Palette and was cut using another die from Petals & More. I topped it off with some Glitter Enamel Dots.
The heart is popped up on dimensionals so the flap can be tucked behind it.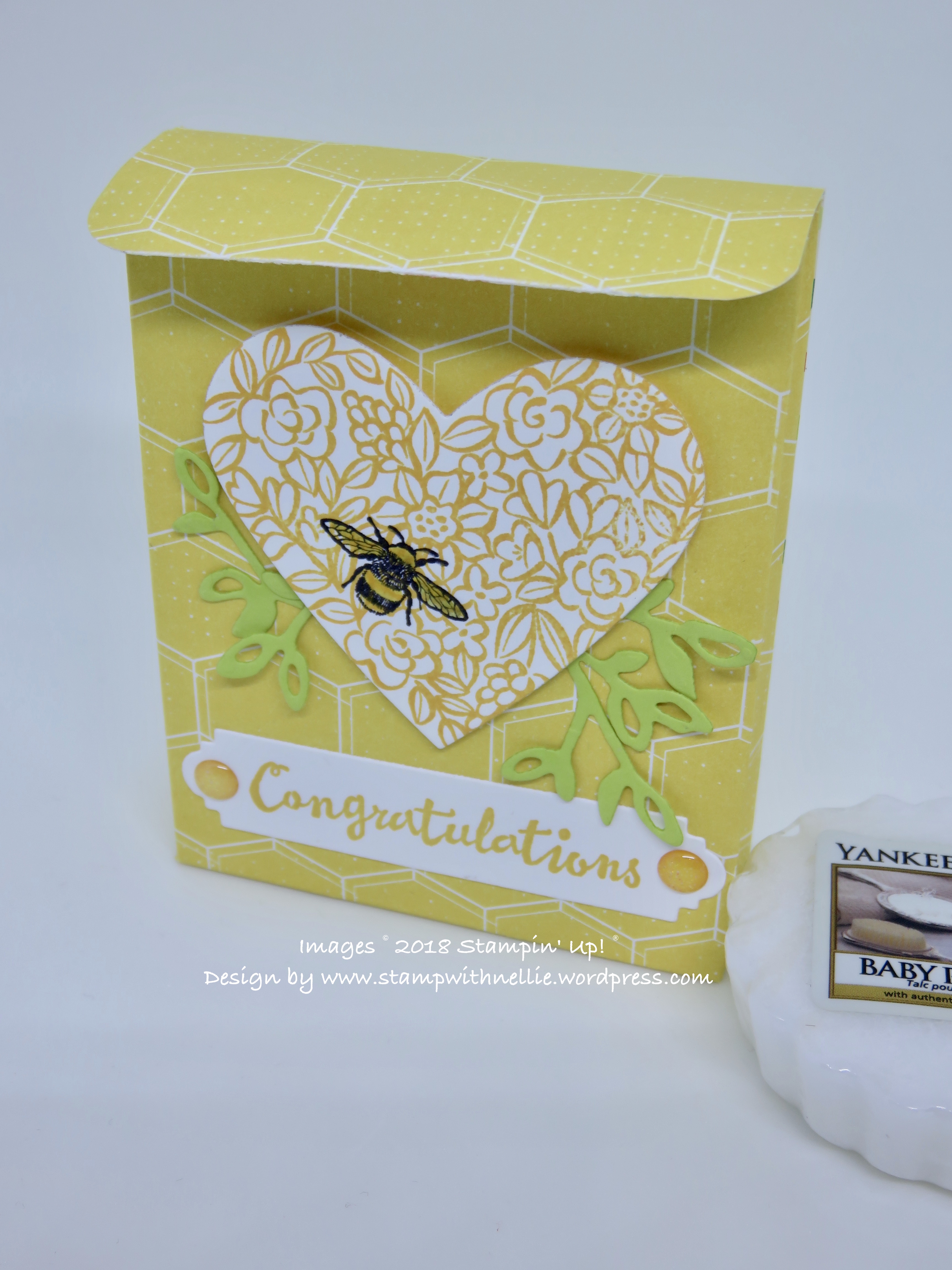 Although this was made on a different day I've just realised that my card in tomorrow's post uses the same colours. I must be in a yellow phase!
I hope you've enjoyed this project and will come back to see more.
I've listed the products used below and if you'd like to shop with me just click on one of the products to visit my online shop.
Thanks!
Heather x
Product List