Sometimes cash is still king! 💷 It certainly makes a welcome quick & easy gift 😊
However you can still make a cash gift for Christmas look really special. I used dapper denim and whisper white card with a little bit of Emerald Envy to create this cash wallet to fit UK banknotes
I also used the gorgeous Hometown Greetings edgelits on Whisper White card to make the snowy scene. I also cut extra trees from Emerald Envy card and glued them on top.
The wallet was made from card measuring 16 x 19 inches. I scored along the long side at 5 inches & 14 inches. I rounded the corners using the envelope punch board for a little extra detail.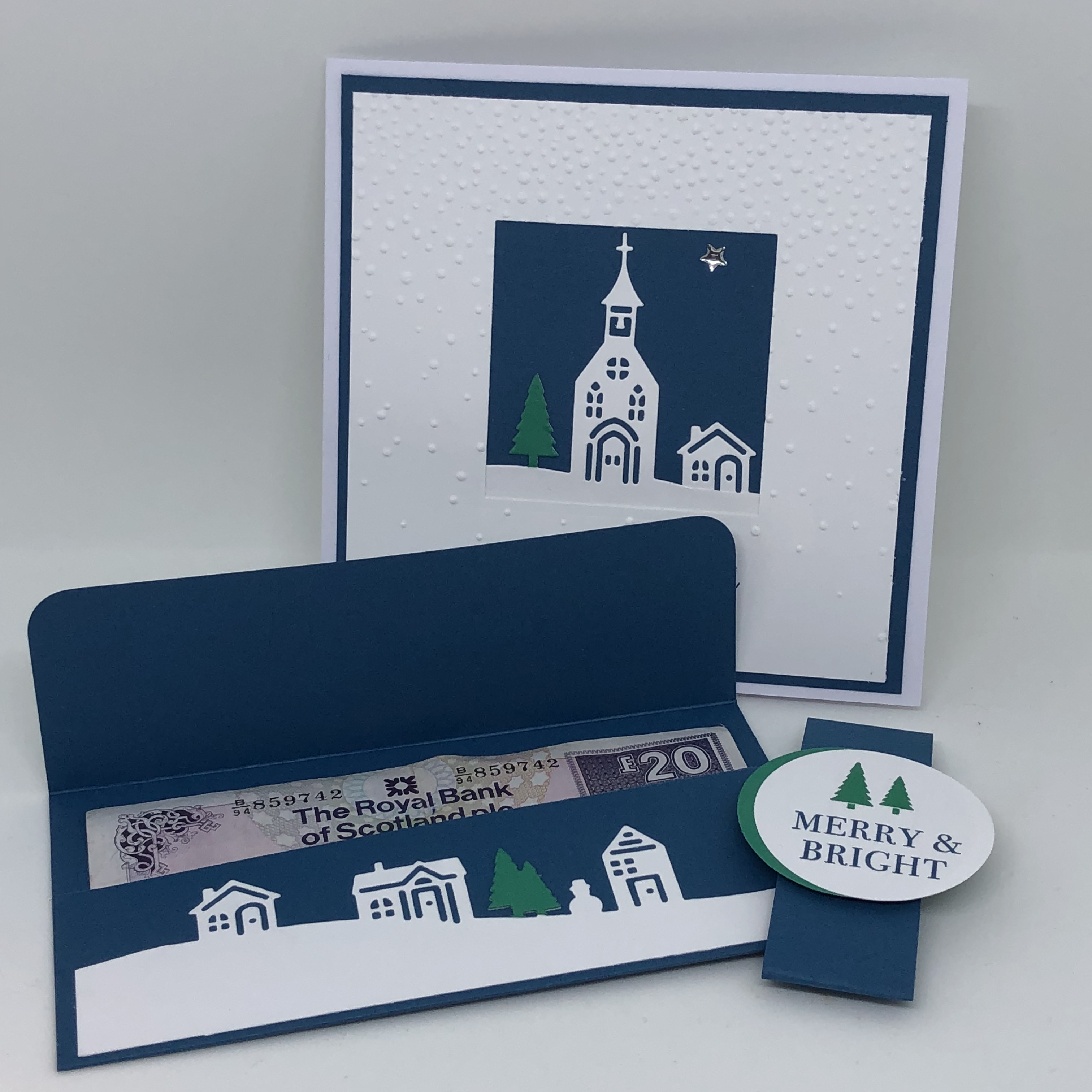 You only need to glue the pocket on the left side to make it easier to pop in your cash. I then added a belly band that was 1 inch x 8 inches and decorated it with 2 inch circles of Emerald Envy & Whisper White. I used stamps from the cute Hearts Come Home stampset in Emerald Envy ink.
So simple to make and coordinate with your Christmas Cards too.
If you'd like to make this project here's your shopping list:
If you have any questions on this project or any Stampin' Up! products please let me know.
Happy Crafting
Heather