Hello & thanks for joining me today.
Over in my Stampin' Up! upline's team Facebook group we've been set some challenges during the past week. The latest one was to create something for ourselves. That stumped me initially; it's much easier to create projects to share with you or to send to friends and family.
So I wondered to myself what I could make that would pretty up my craft room and be a useful little gift to myself and here's what I came up with…
This little box and post it note holder now live happily beside the light box that I use to take photographs of the projects I make to share with you…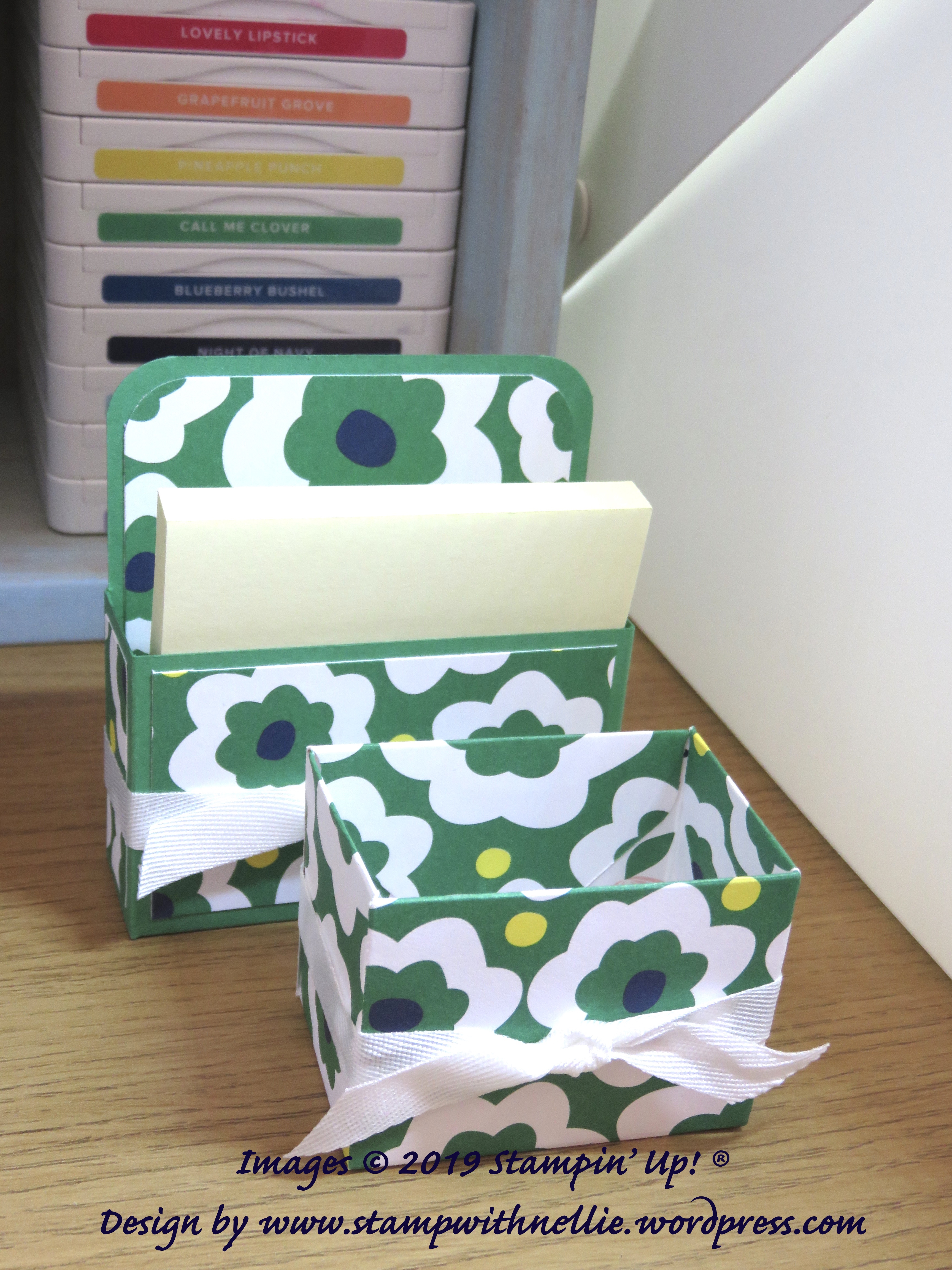 Why would I want these where I take my photos? Well that's a trade secret that I'm happy to share with you.
Sometimes I want to take a photo of a card laying flat, so that you can see that parts are popped up on Stampin' Dimensionals etc. But, some cards just don't want to play the game and close properly. To fix that I add a folded post it note inside. This holds it in place loosely so it still looks natural
And the little box holds a few of the crystals that I sometimes sprinkle around the projects I've made when I'm taking photographs. They came in a huge tub but I only ever use a few and now they're nice and handy, where I need them.
This challenge made me "think outside of the box" but I still ended up making boxes, lol. And as these boxes are for me to keep, I used my favourite designer series paper at the moment, Happiness Blooms. I love this bright and bold pattern.
I've listed the few products I used in these boxes below. You can click on any of them to visit my online Stampin' Up! shop at any time.
Happy crafting,
Heather x
Product List